Imagine your stress all week long from work, traffic, and other outside factors that you encounter in the outside world. But then, the weekend is coming, and nothing can beat the feeling of going home after work to relax and enjoy your leisure time. Of course, there are different ways people enjoy their leisure time, such as going to bars, but it can be too taxing for you to go outside. Well, what if you instead bring the bar into your home?
Home bars or wet bars are small pubs that can be placed in respective houses for entertainment. It can be near a kitchen or basement or a dedicated room in the house. You don't need that much workforce to build your home bar, and you can do this project on your own.
To help you build and set up your first home bar, you need to know some of the essentials of what composes a home bar. Below are some of the important things you need to have for your mini pub.
Glassware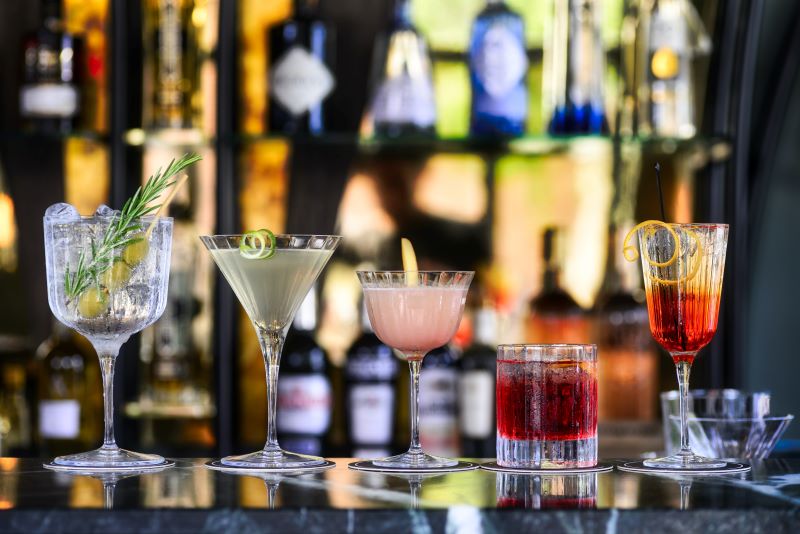 When it comes to bars, your purpose is to drink and have a good time. But how can you do that if you're missing some glassware in your bar? If you don't know what glassware is, these are bar utensils for preparing and serving your beverages. It comes in different sizes that can match your preferences when drinking and hanging out in your bar.
Also, there are different bar glasses that you can choose from, such as shot glass, martini glass, hurricane glass, and many more. But if you're looking for something a bit more unique, one option to have an excellent glass lineup is to go for personalised glassware. If you're aiming for a signature style and design that'll make your bar look cool, you can't go wrong with these wares.
Stool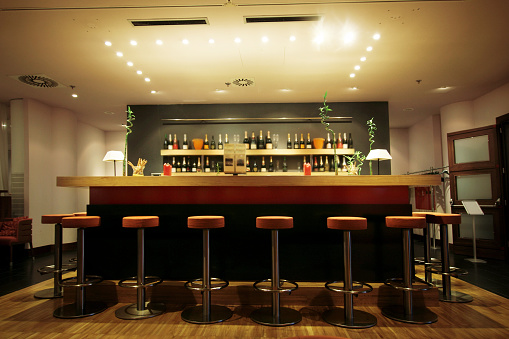 Next on the list is to have a place to sit while you're enjoying your beverage on the counter, which is a stool. If you're wondering if there is a difference between a chair and a stool, you're right. When you talk about chairs, it usually has four pegs and armrests. Meanwhile, a stool is much taller than a chair intended for a counter.
Even though you can still opt out of getting chairs, if your bar has a counter, a stool will be the best when it comes to maximizing the space. Also, drinking near the bar increases your satisfaction while drinking as it gives off a similar ambiance to an actual bar.
You can put up to two to three stools in your home bar. Then if you have incoming guests like relatives or friends, you can buy extra stools and just store them in your storage and get it out when it's time to use it.
Refrigerator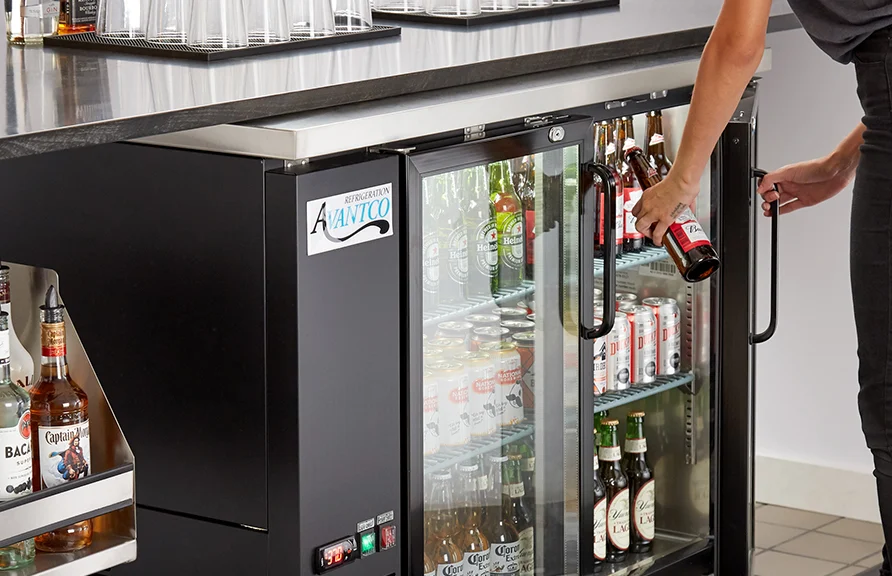 The third essential on the list is the place where you can cool your drinks and make some ice, the refrigerator. Who doesn't like to drink a cold beverage? It makes your drink cooler and makes it more relaxing while drinking. Especially when it's summer, getting a cool drink will be your best buddy to beat the heat.
Also, if you're concerned with your bar space, some refrigerators come in different sizes. You can settle for a fridge that is good for one to two people if you're planning to make your bar for personal intake. But if you're considering using your bar for parties in your house, you can go for a big size as long as you have space in your area.
Corkscrews and Bottle Openers
How can you drink your favorite beverages, such as beers and wines, without any openers? Having this tool in your bar is vital unless you're planning to buy cans only. But, for reassurance, there might be a time when you will settle for bottles; at least you came prepared. Also, corkscrews are used for wine bottles, while bottle openers are for drinks like beers, sodas, and other glass bottles.
Mixing Equipment
The final and most essential of all are mixing equipment for your bar. These are the equipment for people who like to make and drink cocktails. To know what a cocktail is, it is a mixed alcohol drink where two or more ingredients are mixed. These mixes are usually a mix of distilled liquor, juices, garnishes, and sweeteners.
Mixing equipment is composed of different utensils such as juicers, peelers, cutting boards, mixing glass and spoons, strainers, shakers, and other things related to mixing a drink. You don't need to buy all of these. If you're on a budget, just buy the utensils you think you will be using more often.
Takeaway
Having a bar in your home is one of the best ways to spend your leisure time. With the bar within reach, you can grab a drink whenever you feel like drinking. Also, compared to drinking outside bars, drinking at home prevents you from driving drunk, and you can't risk accidents. So what are you waiting for? Start building your home bar and start drinking!