Dinner parties are perfect opportunities to bond with friends and family. They spark exciting conversations that can go on into the night accompanied by delicious foods. As a host or hostess, a dinner party gives you the chance to show off your kitchen skills. This is mainly if you have been working on them and feel comfortable practising. However, the thought of planning one can be intimidating. That's why you're reading this post. It will guide you on the steps to follow when planning a dinner party in your home or anywhere else. Here are simple steps for hosting during dining.
Choose the Most Comfortable Style For You
This is the most challenging step for many people. It entails choosing a theme and layout that will fit your guests. The best way to determine this is knowing if it will be a formal or casual event. You should consider creating a relaxed environment if hosting an informal party with friends.
You can use colors and lighting to create such a style and mood. For instance, your serveware collections need to have that same color. This includes everything from your serving board, serving trays, breadboards, dinner trays, cheeseboards, resin coasters, breakfast trays, etc.
Everything on the table contributes to the style and mood of the dinner. Thus, ensure you adopt beautiful designs in every aspect, including the serveware.
Send Out Your Invitations
Preparing the space and bringing your serveware together are the basic steps. Next is sending invitations to guests you intend to enjoy the dinner with. It is vital to invite them early enough with at least two weeks of notice. That will give you and them enough time to prepare for the party.
Ensure you include the details of the party in the invitations. For instance, you should tell them the party's theme so that they know what to expect. It will also be a good idea to mention the dress code. There's no harm in matching it with your serveware collections and party decor.
Prepare the Dining Room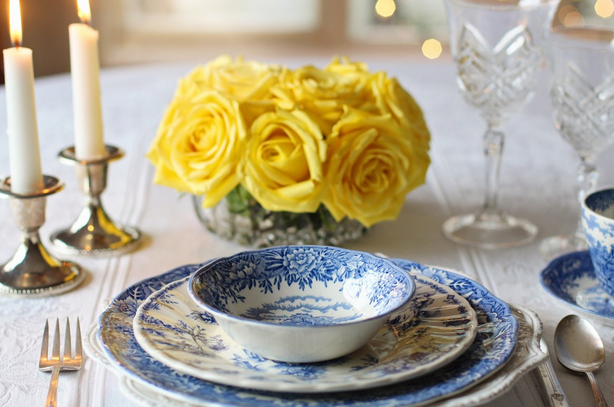 The dining room is where all the action will be happening. Therefore, it is advisable to give it the attention it deserves. The first way to do this is to stay consistent with the style you choose in the first step. If you want a modern feel, ensure your dining space has modern serveware.
If you want a little rustic feel, consider adding some beautiful wooden designs. A lynnliana wooden serving board is an excellent starting piece for you. This unique serveware adds a touch to the rustic vibe you are aiming for. If an epoxy resin serving board won't bring the rustic look you want, replace it with a wooden serving board.
You can also use wooden serveware to create a modern feel. Don't be shy with parading your cheeseboards with metallic tones. Combining it with other wooden serveware can help you achieve the desired look for your party.
Decorate Your Space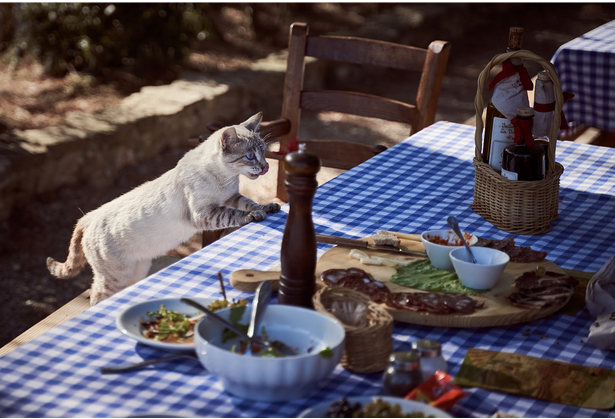 The other vital step is to ensure you decorate your space correctly. Shopping for decor is easy when you already have a preferred style in mind. The home accents, flowers, candles, vases, etc., you buy when shopping can help create the atmosphere you desire for dinner.
Do not forget utensils when planning for decor. Ensure you include breakfast trays, dinner trays, resin charcuterie boards, small cheese boards, and resin coasters in your decor plan. That will make it easy to achieve the overall look you desire at the party.
The best way to shop for decorations is to buy wholesale items. You can consider shopping for wholesale cheese boards, wholesale acrylic trays, and wholesale charcuterie boards. Buying wholesale will save you time and money, making it easy to purchase everything you need.
Plan The Menu
Shopping for serveware or decorations looks difficult until you try planning a menu. The trickiest tasks for many people is deciding what to cook and starting to preparing it. It would be best to start by providing a balance in the menu with fruits and other  included.
Ensure you choose utensils that will make it easy to present your food. For instance, buying a modern circle tray or round tray will help you bring food before your guests. You can also research the best ways to present food so that you organize your trays properly.
Don't Forget Some Drinks
Drinks are an essential part of any dinner party. Ensure you stock us some wine because alcohol and dinner parties go hand-in-hand. It helps complement the food, and makes everyone unwind and become more social. Enjoying some drinks ensures that the party doesn't feel boring after everyone's full.
Ensure you do not forget some beautiful wine glasses when shopping. Ensure you include a round serving tray, bamboo tray, bamboo serving tray, etc. That will make it easy to serve the wine, especially if your guests will be at separate tables.
Consider Self-Service for the Guests
Letting guests serve themselves is a brilliant idea. It helps them feel more at home and makes the whole environment friendlier. It also allows them to move within the house and become more comfortable. Sitting in the same space for a long time can limit them from interacting.
Buy sizable utensils if you intend to do this. For instance, you can consider buying one large cheese board. Such items can add efficiency when you have many guests. In the end, allowing your guests to serve themselves helps contribute to the overall guest experience.
Conclusion
Preparing for dinner can be a daunting task for anyone. It takes planning and requires you to take your time to wow your guests. You can easily create a memorable dinner if you plan perfectly. The tips shared in this post can make it easy for you to start preparing to host your guests.
As said before, choosing utensils is the most daunting task. Take your time to find items that fit into your decor. This includes things like a circular serving tray, challis board, etc. Implementing the insights shared above will ensure you create unforgettable experiences with your guests.