The idea of letting anyone touch your brows is disturbing and complex. Eyebrows are the foundation of your face, and a slight move can affect your entire look. A small change can either break or make the overall look.
As many people want to believe, it's not easy to choose between threading and waxing. Social media influences are also divided by the waxing and threading fight, making it difficult for you to make an informed choice. Even though both methods are popular, which one is better for you?
This article gives a unique take on the distinctions between the two, making it easier for you to choose. But, first things first. The basics of threading and waxing, what they are and aren't.
What is Brow Waxing and Threading
Brow waxing is an ancient technique of applying melted wax on brow hairs and quickly stripping them with their roots.
Threading is a common brow hair removal treatment that uses a cotton thread. You need to use two fingers to separate the hairs and then a cotton thread to trap and pull each hair out of the follicle.
Olga Brow Studio emphasizes that both ways can yield excellent results if done by a specialist.  Seeking threading services from a non-expert can result in horrible experiences and pain. Moreover, you risk losing an entire brow if you allow a non-professional to do your waxing.
All these scenarios are awful, and it's not something you can wish on anyone. Therefore it is essential to ensure you seek expert services for your brows.
That being said, let's delve deeper into the finer features of eyebrow waxing and threading. This will make it easier to determine which is better for you.
Which is More Painful? Eyebrow Threading or Waxing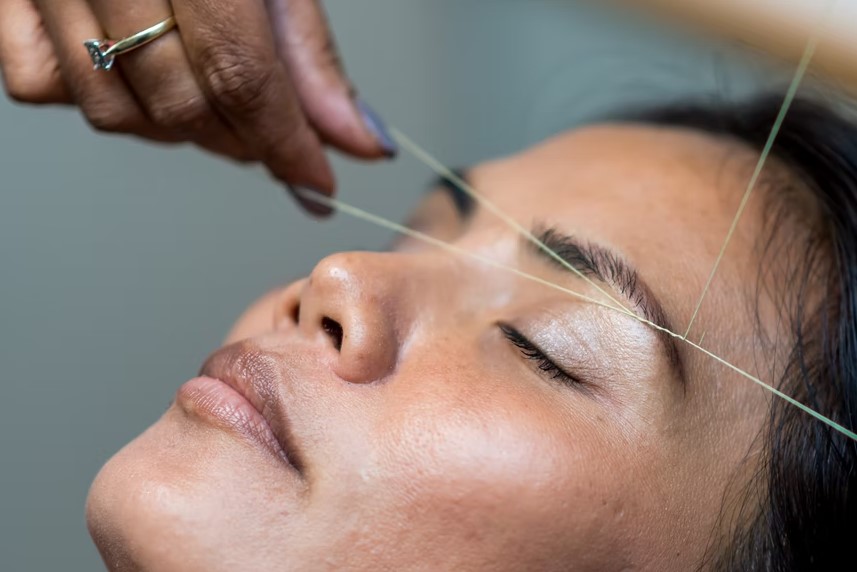 There is a great possibility of experiencing irritation and ingrown hairs with waxing and threading. To avoid this, you need to thoroughly wash and moisturize your face before and after the process.
This is essential as the face has more abundant hair follicles, oil, and sweat glands than the rest of the body. This can cause your face to be more susceptible to irritation, breakouts, and other skin problems.
No technique guarantees you no pain, redness, or discomfort. But after, the levels of irritation and pain differs after a brow studio visit.
During waxing sessions, they pour hot wax over the entire area, including the skin. Therefore, the skin will also get waxed when pulling out the hair. This exposes the waxed area to pain and infections since it has no top layer of the skin.
But the best brow artist can recommend wax options to mitigate negative effects. They range from ones with anti-inflammatory hibiscus to other calming essential oils.
Besides, the temperature is also another contributing aspect. You can use honey-like consistency wax in case the temperatures are too high.
But threading has an impact on every root of each plucked hair. Threading is an ancient and accurate hair removal technique. This is because you need to pull out hair in the same direction it develops. Doing this helps to prevent ingrown hairs.
Most people with sensitive skin prefer this choice. This is because it is less likely to irritate the region around your arches.
Waxing vs. Threading: Which Causes More Germs?
Threading is increasingly becoming more popular today. But the biggest concern that's arising is how clean the technique is! This is because most threaders use their lips to hold the plucking string.
The thread may contact a specialist's mouth, but it rarely creates problems. The lips only help ensure that the thread is firm for accurate results. But the good thing is that this section never comes into contact with the client's flesh.
On the other hand, waxing has implemented crucial safeguards such as single-use applicators. These measures are essential as they help prevent bacteria from spreading from the material to your face.
Most waxing materials have antibacterial substances, but visiting a reputable eyebrow salon is essential. An eyebrow expert will ensure that they don't wax over broken skin, acne, or other conditions. Moreover, it is ideal for discarding away a waxing stick if it accidentally waxes on an irritated spot. Doing this helps avoid infections.
Which One Lasts Longer Between Waxing and Threading?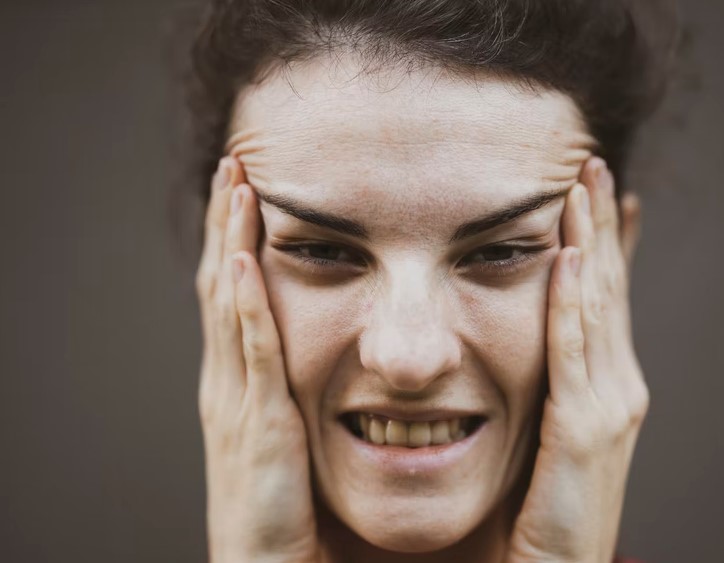 Eyebrow threading can last from four to five weeks while waxing hair can appear after a few more weeks. Therefore, waxing your brows lasts longer than threading them.
But the results' longevity is pretty much the same. Also, this depends on the hair growth patterns of different people. You might notice that the amount of time for both to last could be about the same.
However, both techniques take hair out from the roots resulting in hair-free hair that lasts longer than plucking. Besides, you're sure to achieve a longer-lasting form than brow tweezing using the techniques. Clear and sharp lines contribute to great brows.
Unlike waxing, threading has no specific length of hair for hair removal. But few hair strands can be uncomfortable on your next threading visit.
The Pros and Cons: Threading and Waxing
The Pros of Threading
Most people with sensitive skins prefer the threading technique. This is because it involves little to no contact with the actual skin.
Threading may feel milder than anti-aging creams around your eyes, which may cause skin irritation.
Also, threading is environment-friendly as you only need to use a string or thread.
Is compatible with other brow processes like brow tinting, brow lamination, and microneedling
Besides, some clients find threading less painful, and in case of any redness, it will clear quickly.
The Cons of Threading
Threading poses a significant risk to achieving accuracy in a non-directional pull mistake.
In non-directional pull, it may harm the skin surrounding the hair.
Is compatible with other brow processes like eyebrow lift, brow lamination, and microneedling
Besides, threading poses a great potential for hair breaking at the surface. When you fail to eliminate the hair from the surface, it can result in super-fast regrowth with strange regrowth patterns.
There's a possibility that hair breaks so the hair follicle remains resulting in faster hair regrowth
Also, threading risks one from contracting molluscum contagiosum. This viral illness causes little, painless bumps on the skin.
The Pros of Waxing
Contacting a skilled expert may make waxing feel gentler on the hair follicle.
The waxing technique pulls hair out in a specific direction. Therefore, removing hair from the root makes it easier and more gentle. Besides, this minimizes the risk of the hair follicle tearing or breaking.
You can use a pre-wax treatment to lubricate the follicle and establish a barrier between the skin and wax. This helps to decrease the irritation and damage further.
You can still end your appointment with tweezing session for enhanced accuracy and shape. This is faster than tweezing at home.
The Cons of Waxing.
Depending on the pain tolerance of different clients, waxing can be more uncomfortable than threading.
You may need to stay away from waxing if you have a big occasion coming up soon. This is because it can cause temporary redness, irritation, and swelling around the waxed area.
Final Thoughts
If you have extremely thick brows or find brow shaping uncomfortable then waxing would be ideal. This is an excellent alternative for individuals who find tweezing and threading less enjoyable. Besides, it's fast with immediate results.
Moreover, if you have sensitive skin then threading is a fantastic alternative for you. Also, clients under medication or who have had skin peels are taking medication that prevents them from waxing and can leverage threading.
Therefore, the two options depend on a personal preference as they produce excellent results.