"One tradition I have with friends is that when one of us gets married, we have tons of fragrance oil and pretty bottles at the bachelorette party." – Jennifer Aniston.
Correct us if we are wrong, but having a dazzling bachelorette is the dream of every bride. And why not? Among all the wedding events, the bachelorette party is entirely focused on the bride, making her feel "special."
However, hosting this wedding event is easier said than done. With countless bachelorette themes flooding the internet, particularly on Pinterest, Tumblr and TikTok, it's pretty daunting to decide on one theme and execute the plan seamlessly.
It's more than likely that you stumbled upon this article while finding the solution for "planning" this event. If that's the scenario, you've come to the right place.
This guide will brief you about the bachelorette party- from its planning to execution so that your bride-to-be feels marvelous. Let's get started!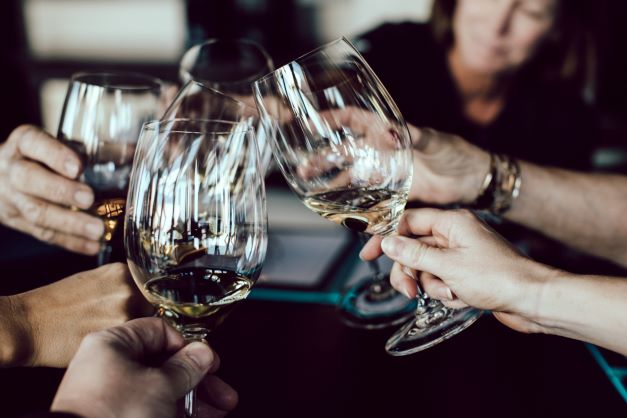 Bachelorette Party Etiquette
The essence of hosting a bachelorette is to have the time of your life with a pretty bride and other bride's maid. Despite that, there are a few party etiquettes that you must consider.
Who Is Incharge Of Throwing The Party?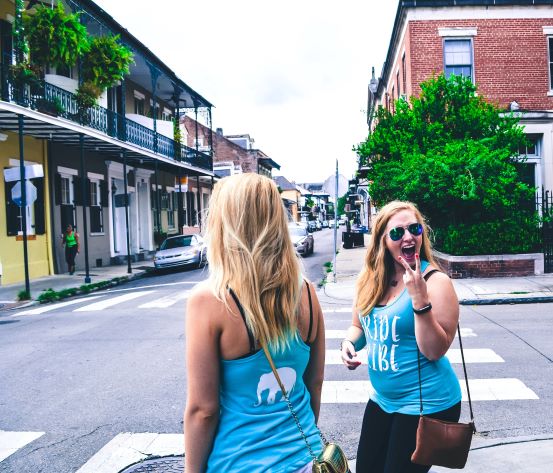 The bride's maid of honor, other bridesmaids, or a small group of close friends generally organize a bachelorette party, although there are no definite rules in this regard. If the bride wishes to manage the planning herself, it is also fine.
The most crucial thing to keep in mind is that having many viewpoints can swiftly lead to chaos. So, the planning should typically be done by one or two persons, with the others following it.
What Is The Ideal Planning Timeline?
Regardless of how lavish the bachelorette party will be, starting the planning process three to six months in advance is often a smart idea. This will give enough time to learn the bride's interests and those of the guests, as well as to make the required appointments or reservations for an impeccable implementation.

How Long Should The Party Be?
This often relies on the bride's and her guests' availability and schedules. Bachelorette parties can be anything from a single, unforgettable night out to a multi-day event with various precisely planned activities. But, be wary of expectations because not everyone can make the time and financial commitment necessary for longer celebrations. Everyone should enjoy their time together and not feel anxious about how they will pay their bills in order to attend.
How Involved Should The Bride Be In The Planning?
If someone else is in charge of organizing the bachelorette party, they should consider asking the bride before beginning. Learn whether they have a certain destination and dates in mind, as well as activities or things they want to do. Your job is to take the bride's vision and turn it into a reality.
It means that a few questions are acceptable now and then but avoid entangling the bride in unnecessary logistics details. After all, she needs to plan a wedding!
Do You Need To Print Formal Invitations?
It is not required to send out formal invitations for a bachelorette party. Most of the time, an email will do. Something that focuses on logistics and general information to get a sense of who can go, nothing too formal or cute.
However, a more formal e-vite or paper invitation can be sent out to get the group enthusiastic. It will help you go through the key details and confirm the guest list.
Guide To Planning Bachelorette Party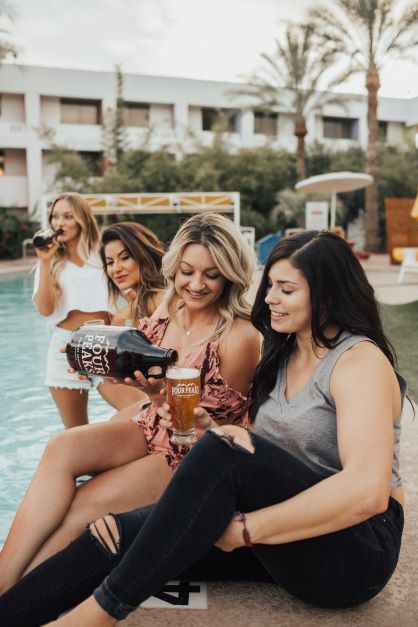 Now that you know party etiquette let's guide you through the roadmap of party planning.
Who Is Going To Be At The Party?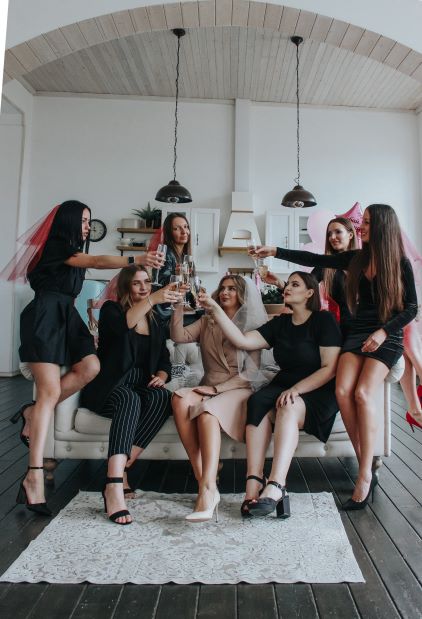 Parties and get-togethers are a great excuse to invite all the close friends together and celebrate. However, you do need to ensure the availability of everyone. It is necessary to make the prior arrangements and reservations.
Additionally, when you know who'll be available, you can assign different duties to make sure that this event is a success.
What Will Be The Theme Of The Party?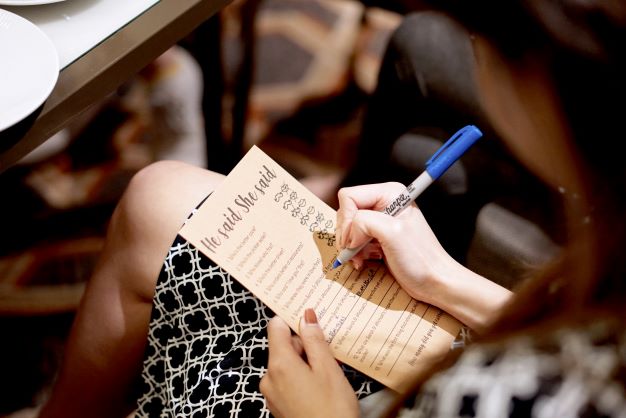 Gather the necessities that will make your party the delight of your social media followers. You have to be quite specific in your bachelorette party checklist, so go ahead and include all the things you'll need in this instance.
Prior to choosing coordinating swag and décor that will delight the bride, narrow down the concept. It could be a late 90s theme party, a slumber party, or Disney-inspired.
In addition, if you are working through clothing and T-shirts, make absolutely sure you have everyone's sizes well before and buy early to avoid any hiccups where someone might be left out owing to inventory concerns.
Where Will You Host The Party?
Choosing a bachelorette destination involves a number of factors. Climate, vibe, and activity preferences are the first few that come to mind.
Does the bride prefer warm or chilly weather? Does she like to unwind in a remote cabin or go out clubbing? Does she want to eat at upscale restaurants in a big city or go on a hike through the woods? These questions can be used to limit options.
For instance, many people prefer Amsterdam for the wide variety of entertainment options available there. You should also think about the price of flights and the preferred season.
What Entertainment Options Should You Include?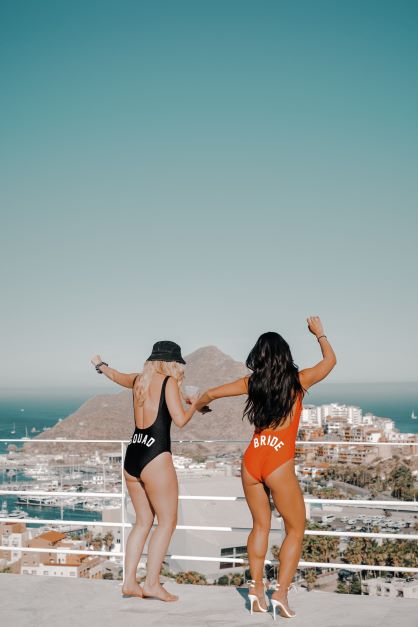 This event is all about adventures and fun, especially for the bride. So, create a list of things she would like to do at the party and schedule the activities accordingly. For instance, if it's a weekend party, you can go to a spa the first day, clubbing at night, do private yoga the next morning and end it with a classic at-room party.
Of course, it depends on what your destination for vacation is. Continuing the example given in the previous point, there are several things to do in Amsterdam Red Light District, which is why it's the ideal bachelorette destination. So, you draft a checklist and try to cover as many activities as possible.
On What Date Should You Host The Party?
The bride and the party host should decide on two to four dates that are most convenient for the bride. Then ask guests which of those dates they would be able to attend and accordingly finalize a date.
As a matter of fact, you should consider setting the dates at least a few weeks in advance. It will help you save money on flight tickets and accommodation.
Moreover, knowing about the date and guests in advance will help you make group reservations and avail of discounts. And if you state the reason at the hotel, you might as well get your hands on upgrades.
How Will You Manage The Cost Of The Party?
Party guests usually cover their own expenses for the event and contribute to the bride's bill. If the party is just one evening of dinner or cocktails, it's a lovely gesture but not necessarily required to follow suit.
It's more typical for a bride to pay for her own expenses, especially for travel and hotel, if the celebration is a multi-day event that necessitates boarding a flight.
However, it's crucial to take into account everyone's financial circumstances and acknowledge the extra expenses involved by being close to the bride, such as traveling to the wedding and other pre-wedding gatherings, buying gifts, and shopping for apparel for all of these occasions.
This is done to prevent attendees from feeling overwhelmed, stressed, or anxious due to the high cost of attending.
Can You Use Group Meals To Advantage?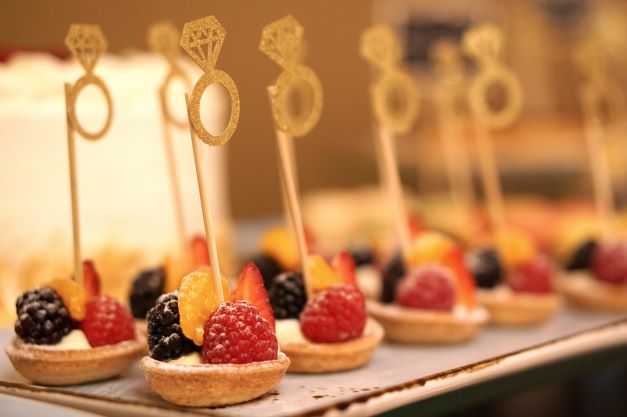 Yes, there are certain things you can do in advance to make paying the bill less of a hassle if you'll be going out to brunch or dinner with a big group. A limited menu with a defined price and a specified quantity of drinks may be created for the group by the restaurant.
If it's not possible, tell the group at the start of the meal that the tab will be divided equally and that everyone should keep that in mind when ordering food.
What Will Be The Parting Gift?
Last but not least, it's great to give the guests a souvenir or two of the weekend. Some of these gifts, like footie pajamas, can be amusing as the event goes on, while others might just be thoughtful farewell presents, like a water bottle for the expected hangover.
If you don't have enough money to buy gifts for everyone, you can only buy one for the bride. Unbelievable as it may seem, she will treasure it immensely in the next phase of her life.
To Sum It All Up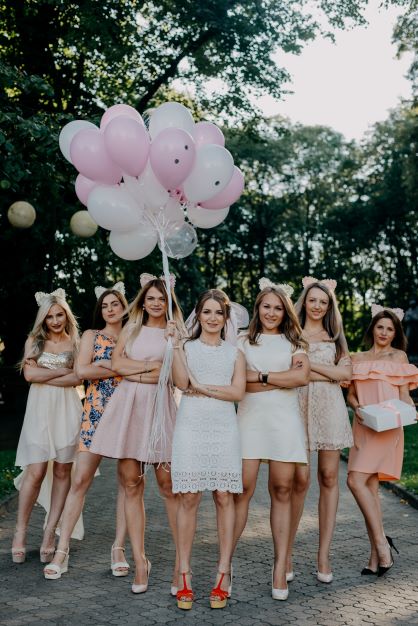 The Bachelorette party becomes one of the most memorable events of a bride. It's all about having fun, playing games, and celebrating freedom at its finest. So, whatever you plan, make sure it revolves around the bride, regardless of how small or extravagant the event is. Also, don't forget to enjoy the party, because, in the end, that's all that really matters.