We all have that one friend who loves to drink a bottle of beer or wine. They always seem to be the life of the party and can hold their own. And don't even get me started on the hangover, as we all know, it is never pretty. We also have that one friend who has the skills of a professional bartender. Not only do they know everything about alcohol, but they can create cocktails with such ease that you would think they have been doing it for years. No matter the occasion, your alcohol-loving friends will undoubtedly appreciate these alcohol-related gifts.
Personalized Beer Mugs
Your friend, "who drinks a lot," will surely love a personalized wooden tankard. Not only is it a thoughtful gift, but they will be able to use it repeatedly.
There are a few different ways to personalize a beer mug. You can choose to add the recipient's name, or you can choose to add a special message. If you're looking for something more unique, you can also find beer mugs that are designed specifically for personalization.
Unbreakable Wine Glass
Have you heard about the unbreakable wine glasses? They're made from durable plastic and can hold up to any beverage. The glasses are shatterproof, meaning that your friend doesn't have to worry about them breaking when they're enjoying a drink.
The glasses are perfect for indoor and outdoor parties. You can find these glasses in various colors, so you can choose the perfect set to give to your friend. You can purchase these glasses online, but it's even better if you make your own set. That way, you know what you're getting.
Wine Aerator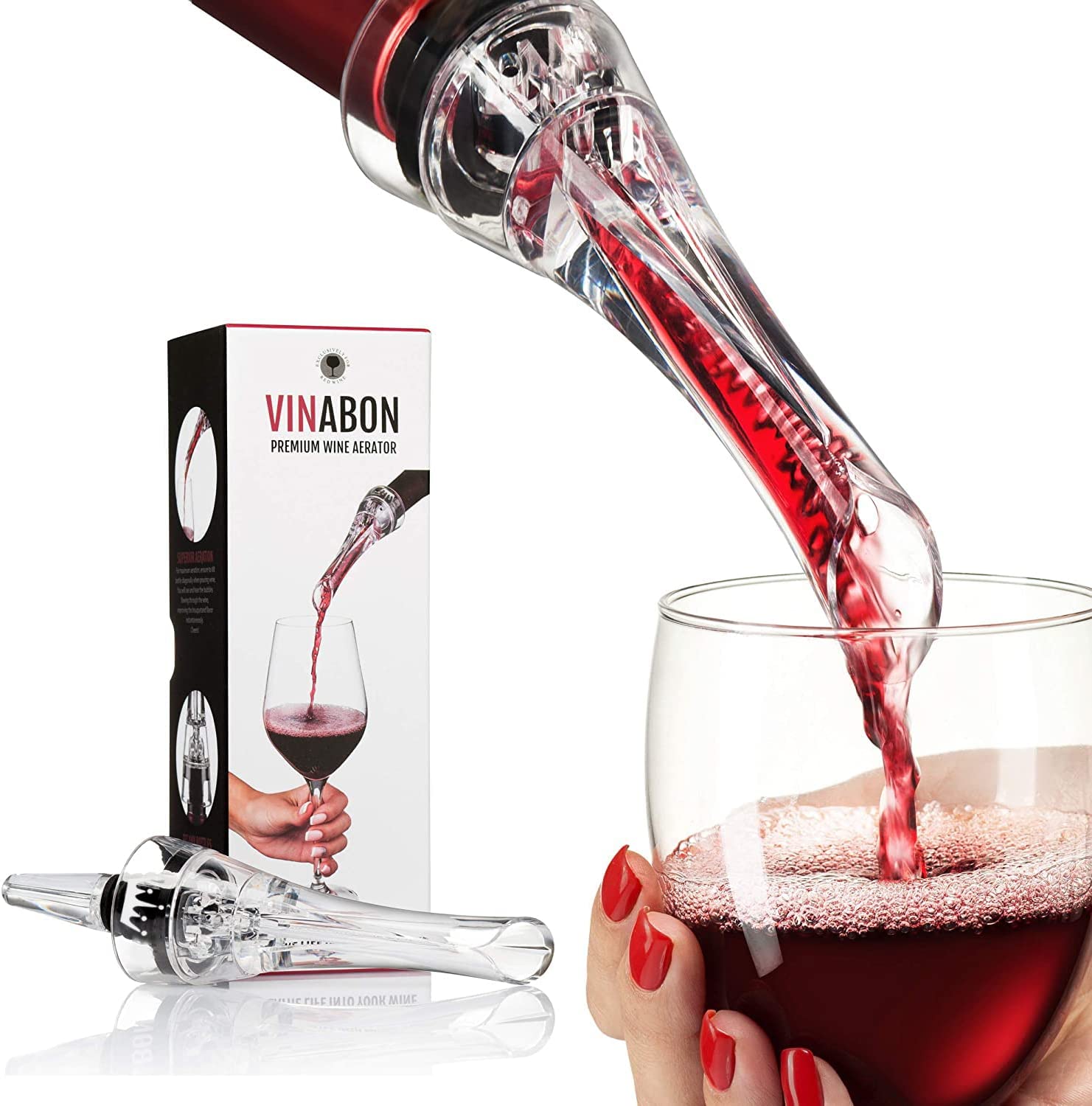 A wine aerator allows the wine to breathe and releases the full flavor. It's an excellent gift for someone who enjoys hosting dinner parties or loves a good glass of wine. You can find a good wine aerator for around $25.
There are a few different types of wine aerators on the market. The most popular type is the handheld aerator. This type has a small chamber that you place over the top of your wine glass and pumps the handle to create suction and send air through the wine.
Alcohol-scented Diffuser Oil
Give your friend an unforgettable delicious smell with alcohol-scented diffuser oil. For example, a white sangria diffuser oil. Or a gin and tonic lavender martini. There are a lot of other scents you can choose from that your recipient will love.
Whiskey Stones
Whiskey stones are a great way to keep your drink cold without watering it down. They are made of natural soapstone and will chill your drink without diluting it.
Just place them in the freezer for a few hours, add two stones per glass and enjoy your drink. The set comes with eight stones and two small velvet bags to carry or store. It's the perfect gift for anyone who enjoys a cold drink.
One-handed Bottle Opener
This one-handed bottle opener is perfect for anyone. It's small, lightweight, and easy to use. You just put it around the bottle cap, twist, and open it. It's a great way to open bottles without having to use both of your hands.
Silicone Bottle Caps
Does your drinker friend don't like to spill his drink? Well, we have the perfect solution to prevent spills and keep drinks cold, introducing the silicone bottle caps! These are soft, colorful, stretchy, and fit snugly to help prevent leaks. They are also dishwasher safe and come in a variety of colors.
Colored Margarita Salt
Do you want to upgrade the look of your margarita glasses? Try dipping them in colored salt. Colored Margarita Salt is a fun and simple way to dress up your drinks for any party or gathering. It is also a great way to show off your personality and style.
There are many different colors and flavors of salt available so that you can find the perfect one for your needs. You can also mix and match to create a unique look.
Glow in the Dark Beer Pong Set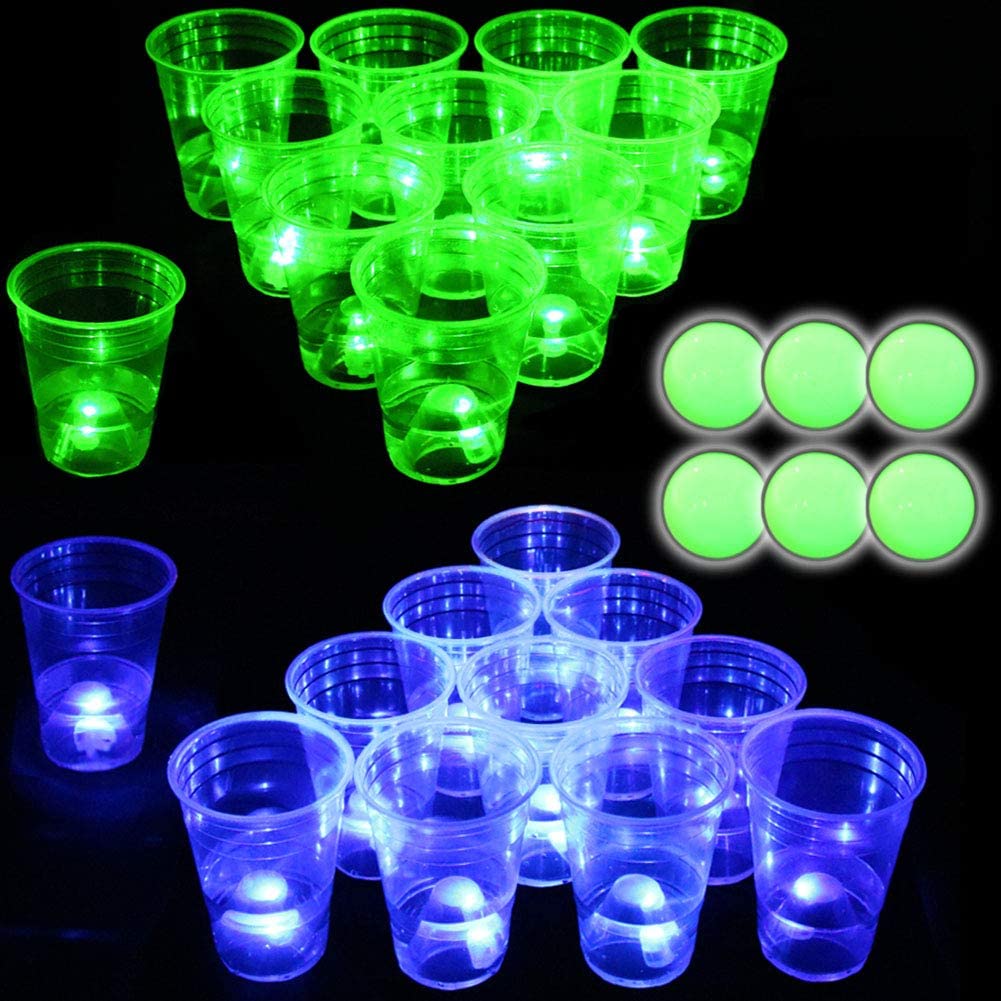 Glow in the Dark Beer Pong is a great set to have for any party. The cups light up in the dark, making it easy to see where you are throwing the ball. It also makes the game more fun, because it is like you are playing in a nightclub. For sure, your drinker friends will love this game!
This set is made of plastic, and the cups are thick and durable. The beer pong balls also come with the set. Without a doubt, it is an excellent value for your money.
Final Thoughts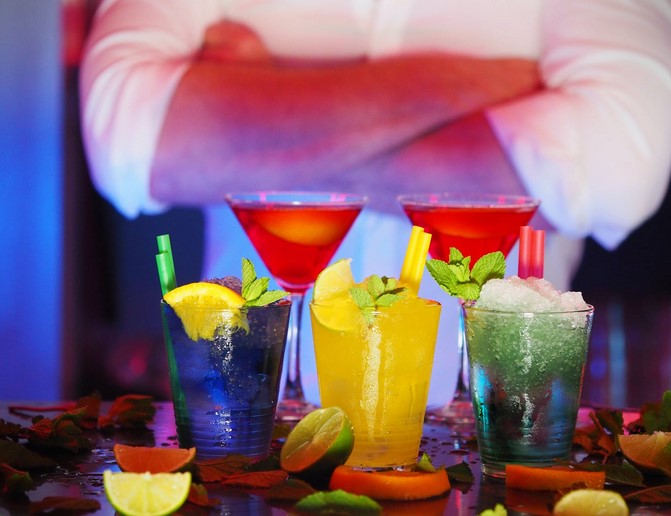 Are you looking for gift ideas for your friends that drink? Whether wine lovers or beer drinkers, we have some ideas to make any occasion merry and bright. From personalized beer mugs to a beer pong set, you'll indeed find a gift that will make them smile.