Unless you've been living under a rock for the past few years, you'll be fully aware of the advancements made in our mobile phone devices. With the all-around more powerful offering a modern-day smartphone provides, what we're now able to do on our miniature handheld devices has improved hugely. Gaming is one of them.
Innovation has gripped most sectors, with things such as electric cars now emerging alongside the array of health and fitness trackers people wear on their wrists. Likewise, in the smartphone space, apps have become a useful tool in many peoples' lives. Whether it's through conducting banking queries or ordering food to the door at the touch of a button, smartphone devices and their functionality has never been so impressive.
When assessing the innovation in the gaming space, it has progressed dramatically over the last few years in particular. With more powerful smartphone devices comes more scope for games developers to up the ante. As such, we have now seen the emergence of augmented reality titles like Pokemon Go, joysticks to improve certain gaming experiences, and even virtual reality headsets for specific smartphone releases.
Of course, popular mobile games are nothing new. Favourites like Playtech's Beach Life slot game, which is a hugely popular progressive jackpot game, and classic releases like Candy Crush Saga, have had huge success on smartphone. Even console-quality titles tare now finding their way onto mobile devices. Below is a look at some of the other games which have registered massive success in the last year or so.
Minecraft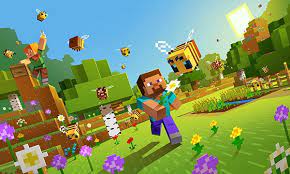 As we've touched on already, there has been a growing trend of games usually associated with PC or console devices making the transition over to mobile. One of them is Minecraft and its success has been impossible to ignore. An open-world game where players can create and build constructions, find weapons, drive cars and pretty much anything else you can think of, it's a fun game to session. Multiple gameplay and survival modes are particularly popular, too.
Among Us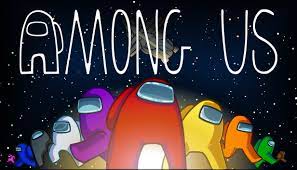 Among Us is another game that has risen in popularity since its release in 2018. In fact, at one point, it was regarded as the most popular game ever in terms of monthly players. The aim of the game is fairly simple, too, essentially tasking a team of players with rumbling the killer on a spaceship. You can change roles, too, perhaps being an imposter in one game and then teaming up with the crew for the next. After each round, players vote on who they think the guilty party is. Among Us is particularly popular with groups of friends.
Clash of Clans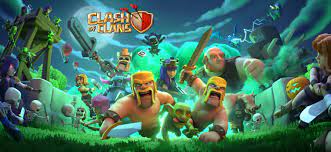 A freemium mobile strategy game developed and published by Finnish game developer Supercell, Clash of Clans involves epic battles and mayhem as players aim to be part of the winning clan. The gameplay is impressive, and you'll certainly struggle to put this one down once you've assembled your squad.
Call of Duty: Mobile
Another game that has made a successful jump over to the world of mobile gaming, Call of Duty: Mobile is a truly epic title to sample. A first-person shooter, the aim of the game is to advance through World War II in the best way possible, while also having the option of taking on other players online through the game's multiplayer mode.

Genshin Impact
With its glorious visuals and Zelda-like features, it comes as no surprise to see Genshin Impact being one of the most talked-about games of recent times. A free-to-play action role-playing release, the game involves players exploring a fantasy-based open world with gacha game mechanics. You can pretty much do anything, from swimming across rivers to climbing up walls. It's excellent.