Given that you will spend a lot of your daily life in your bedroom, it is no surprise that you may get bored with it from time to time. This is perfectly natural because if you spend enough time anywhere, you will start to pick holes in your surroundings. However, because your bedroom will only be of a certain size, there are only a limited number of changes that you can make to spice it up.
However, while you probably won't be able to make sweeping changes, such as structural alterations, there are a number of different touches you can add to your bedroom in order to freshen it up and make it a more pleasant place to spend time.
The best approach is to focus on your senses. Incorporating a pleasant scent, bringing nature into your room, and playing with the light – whether with mirrors or actual lights – can transform the space.
Here are three home improvement tips you can use to spice up your bedroom:
Use a home fragrance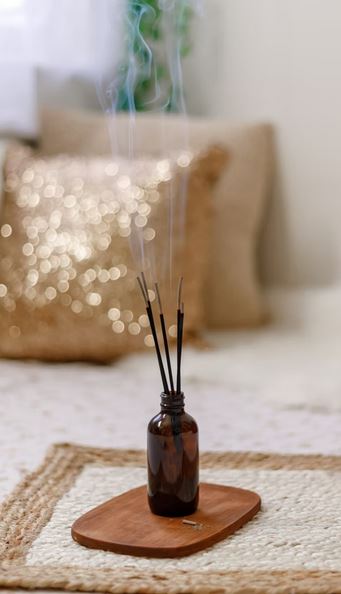 The first change you can make to your room is to improve the scent. This is not to say your room smells, but injecting a touch of the exotic can do wonders for the overall experience.
It is for this reason that home fragrances are so popular. Whether they are dedicated dispensers or scented candles, a pleasant fragrance can quickly improve the smell of your house.
What's more, you can keep changing up the fragrances you incorporate into your room. You may want to start with a certain scent and then complement it with another. This will keep your room fresh, both in a literal and figurative sense.
Start a plant family
Another great tip for spicing up your bedroom is to incorporate nature, which can have a powerful effect on the human psyche. You only need to take a stroll through a beautiful secluded forest, smell a flower or visit a natural wonder to experience the power of the natural world.
The good news is, you don't need to bring the Amazon rainforest into your bedroom – a few plants will do.
This is why so many people have started 'plant families' in their homes because it brings both a calming effect and gives you something living to water and tend to daily.
Play with light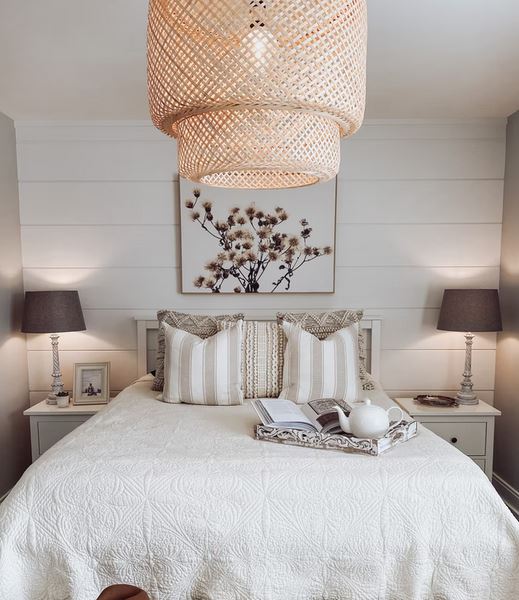 One of the best ways to improve the look of your bedroom is to play with light. Often, rooms can appear smaller than they actually are, simply due to lack of light.
If your bedroom is small, then try and inject more light into it. Mirrors are useful for this because they reflect light, make your room appear larger, and act as a feature for an otherwise empty wall space.
Alternatively, you could buy a laser lamp, which projects beautiful, brightly colored patterns onto the ceiling and walls. It is as if your bedroom becomes an art exhibition for a moment, which is a wonderful addition when you are trying to relax in the evening.