After crossing the threshold of our 30s, life just starts to feel… different. Your metabolism starts feeling weaker, your immunity system drops its defenses one by one, and perhaps most noticeably? Your face's youthful glow starts wearing off.
Although aging is a form of mental and emotional maturity, these physical side-effects are simply a pain to deal with. It's no wonder, then, the anti-aging industry was valued at $58.5 billion last year — and those numbers just keep rising. Everyone wants to find the fountain of youth, and unbeknownst to them, it's right under their noses.
Yep, you read that right! Anti-aging doesn't have to cost you half your salary. You can get rid of most of those annoying marks and wrinkles right at home using a few simple tips and tricks. And today, we've rounded up four of the simplest and most effective anti-aging tips for you, right here!
Start Gently Exfoliating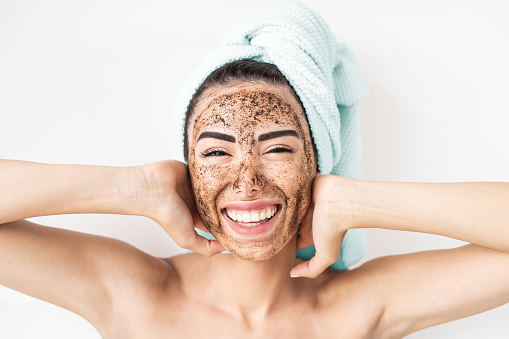 Physical exfoliation is the process of gently removing impurities and dead skin from your face with the help of small, granular substances. Exfoliating is an essential part of any good skincare routine, and if you haven't joined the exfoliating club, today's a good day to start!
It can be as easy as buying a pre-made exfoliant that's suited for your skin type, or combining your own ingredients to create an all-natural exfoliant that's got all the properties you want. If you're going for the homemade route, make sure that you don't use substances that could irritate your skin (such as cinnamon), and ensure that your exfoliate has a good balance of firm granules and creaminess.
Eat the Right Foods
Your diet has everything to do with your appearance, and eating the right foods will not only help your skin radiate that positive glow, but also help get rid of skin allergies, breakouts, and even reinforce your skin's barriers against external impurities and radiation.
Foods that are rich in Omega 3s and Vitamin C are particularly essential. Try including organic green leafy vegetables, citrus fruits, carrots, tomatoes and red bell peppers, proteins, nuts, and fatty fish in your weekly meal plans.
Don't Forget the Power of Moisturizers 
The secret to what makes youthful skin appear so, well, youthful, is the moisture and dewiness that it possesses. As you start getting older, your skin gets laxer and starts losing its moisture. Oftentimes, it can cause an irritating dryness that leads to the formation of wrinkles and fine lines, and may even lead to worse skin conditions such as rashes and breakouts.
The best and probably the only way to combat this is to moisturize your skin frequently and use face mists whenever possible. Make sure that you use a good moisturizer that's not only ideal for your skin type, but also contains skin-nourishing ingredients in its formula to help provide your skin with some extra nutrients and nourishment as an added bonus.
Don't Be Afraid to Ask for Professional Help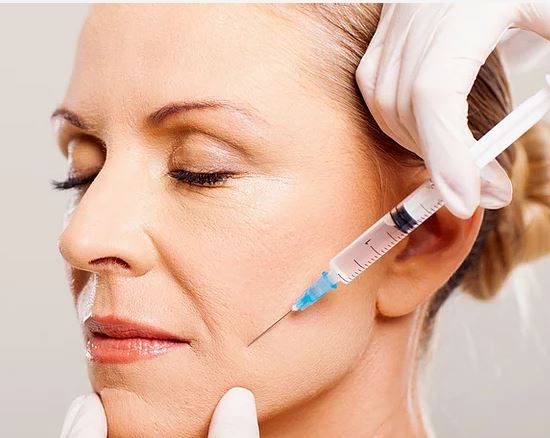 If you're truly serious about reversing the aging process of your skin, there's nothing quite like professional treatment that could help you achieve the best and the most dramatic results. Botox treatments allow our facial muscles to temporarily get paralyzed so that they don't sag and lead to the formation of wrinkles and fine lines, the most telling signs of aging.
Botox for the chin area is the most common and important form of botox treatment as the skin and muscles around the chin are the first to loosen, leading to the formation of a saggy double chin. Only trying to dip your toes into botox treatments? Chin botox should be your first step. And if you're trying to get a chin botox in Beverly Hills, Dr. Binder offers specialized services for patients of all ages.
Other than Botox, micro-needling is another treatment that you could go for. It essentially involves pricking the skin repeatedly in order to stimulate the regrowth of collagen for smoother and firmer skin. Micro-needling is usually used for treating large scars, and it's always advisable to get an expert's opinion before getting any of these treatments.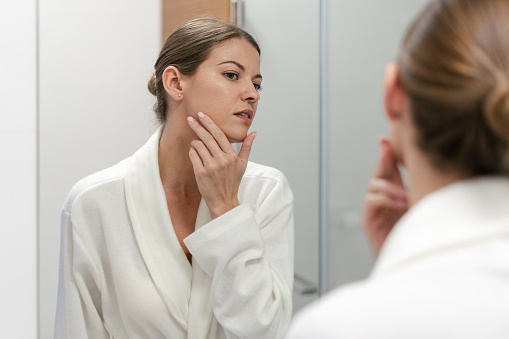 Beauty From the Inside Out
At the end of the day, again shouldn't really be something that you should try to reverse. After all, it's a trophy that's awarded to you for all your years of hard work, a symbol of your wisdom.
Your beauty will always be visible behind those marks and wrinkles, so rather than stressing too much over every new line on your face, spend more time pampering your skin and getting your beauty sleep. That, and a little bit of self-care, are all your skin truly needs to stay healthy and beautiful.