Healthy and beautiful bodies come in all shapes and sizes, but modern beauty standards has made it a challenge to have body confidence. As a result, millions of individuals have expressed dissatisfaction over the way they look, and a recent survey has found that over 90 percent of women are unhappy with their bodies and resort to diets to achieve their desired body shape.
Having a healthy body image is key to mental wellness and happiness, and it can even bring success and help you connect with others. Instead of trying to change the way you look, why not work with what you've got and proudly show it off with some clever fashion choices? The right clothes will not only boost your mood and self-esteem, but it will also allow you to accept yourself, just the way you are. Here are some smart ways to use fashion to boost your body confidence.
Invest in a pair of well-fitting denim jeans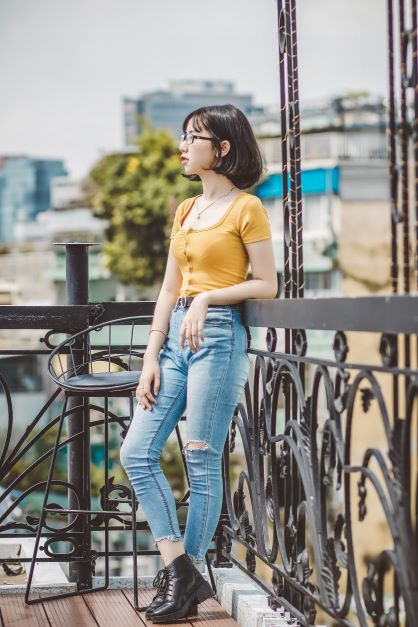 Giorgio Armani once said that denim is the great equalizer as it represents democracy in fashion. Indeed, everyone wears jeans – from billionaires, to plumbers, to moms, to celebrities. Moreover, almost everyone has a favorite pair that makes them look good and feel good. If you have yet to find your perfect pair, take the time to do so and invest in one (or several) pairs of well-fitting jeans. If you can't find a good pair off the rack, consider having one tailored just for you. A good pair of jeans will flatter your body and will look great with anything that you pair with it, so it's definitely a worthy investment. Depending on how you style it, this fashion staple will take you from running errands to drinks with your friends, and even if you dress in a rush, you'll feel confident knowing that your favorite denim jeans makes you look good from every angle.
Find the perfect swimsuit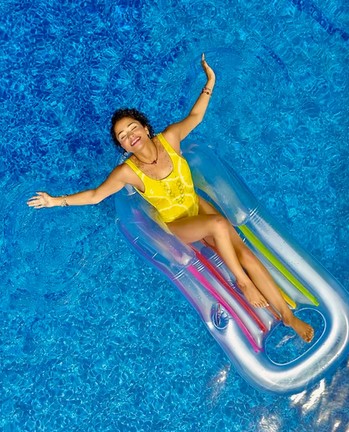 Most women dread swimsuit season as the idea of wearing minimal clothing out in public can be nerve-wracking, especially if one is struggling with body image issues. This is why some women skip going to the beach altogether, or opt to wear bulky clothing to hide perceived flaws. But while you're hiding, know that you're missing out on making some fun memories because you're wishing to change your body instead of celebrating life. Don't hide – instead, work with what you've got and find the perfect swimsuit. If you look beyond the basic bikini, you'll find that there are lots of other styles out there that will flatter your body such as tankinis, halter tops, sexy maillots and one-piece suits. Pair that swimsuit with a great coverup, such as a wrap dress or skirt, which are often used to add elegance to beach ensembles, and don't forget to accessorize with embellished sandals, sunglasses and a hat to give your beach outfit some extra flair.
Have a fail-safe dress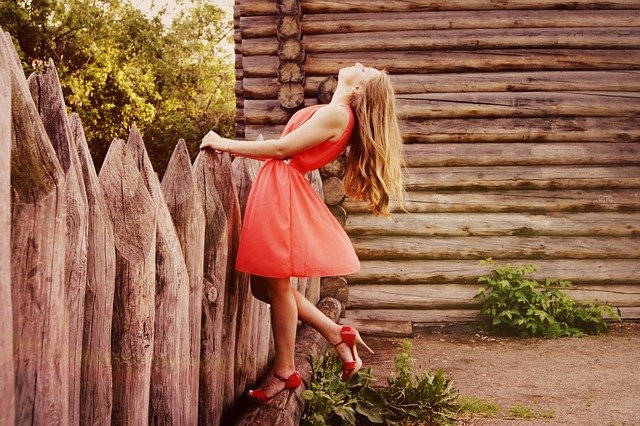 Having a go-to dress that works for multiple occasions can be a lifesaver when you're feeling down about yourself or when you're stumped about what to wear. The perfect fail-safe dress strikes a balance between stylish and comfy, and it's appropriate for work or play. While the little black dress is a classic pick, you can also have a great fail-safe dress in a bold color such as fuchsia, or go for a frock in a neutral shade like taupe, chocolate brown or cream. Pick a style that isn't too trendy so you can easily change its vibe with a jacket, a scarf or some accessories, and make sure it fits well. Whether you are wearing a dress or a pair of jeans, the key to feeling confident in whatever clothes is to wear underwear that makes you feel sexy. Consider purchasing erotic lingerie to wear underneath your clothes for an extra confidence boost.
The right clothes can boost your self confidence and make you feel happier about your body. Revamp your wardrobe with these pieces and use fashion to boost your mood and spirits, and wear these items with confidence, knowing that you're beautiful, no matter what size you wear.