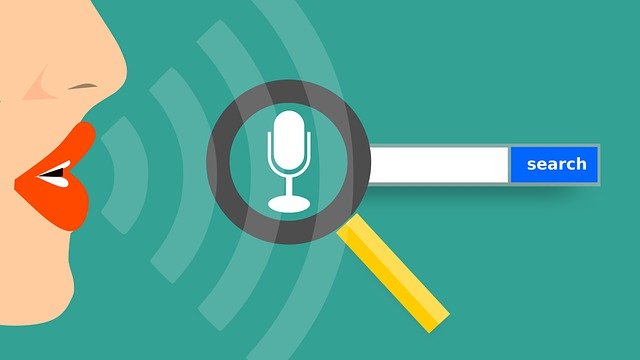 If you want to establish any type of online presence, whether it is a website, YouTube channel, or a social media page, you need to use search engine optimization (SEO). In other words, SEO is a way of presenting your content to viewers. There are billions of articles, videos, and images shared online every day, and your job is to use some smart SEO trends to make it to the top of the search list. Big search engines like Google make changes to their algorithms every day, and in order to stay competitive, you have to follow their latest SEO trends.
Voice Search
Voice search is the latest trend that will boost your SEO. It has been steadily rising over the years. In 2017, there were 33 million voice search queries, and that number is tippled by now. Experts predict that by the end of 2020, 50% of all searches will be voice-based.
Even the algorithm on search engines has been tweaked to increase the relevance of websites that have voice search enabled. Fortunately, there are many ways you can incorporate a voice search by using third-party programs, and you don't have to establish your own complicated software.
Mobile is More Important Than Ever
Optimizing your content for mobile should be your first priority. If you want to drive free organic traffic to your website, you need to create the ultimate mobile experience for customers. Google has made a few changes in its algorithm, so it values mobile experience more than ever.
Optimizing your website for mobile is not something that should be overlooked if you want to rank higher on search engines.
Use Long-Tailed Keywords
Since the market is getting overcrowded, the best way to attract the attention of your target audience is by using long-tailed keywords. This has been a trend in the past couple of months, and people are using it to their advantage.
Long-tailed keywords have fewer searches per day and lower competition. This means that you can attract the right customers are rank higher by targeting entire sentences.
Title Tags and Meta Description
Titles are critical when it comes to deciding whether or not to click on the presented link, which is why Google values them the most. They are the primary source of information that will give people an idea about the content they should expect.
To improve your website SEO, you must create eye-catching titles that include your targeted keywords. Avoid keyword stuffing that will make the title uninformative.
The second most important Meta tag on your website is the meta description. This is basically a brief summary of a page in SERPs, and it is displayed right below the title tag.
You should use the Meta description to attract people to your audience, and it will seriously impact your search rankings.
Video Content is Still The Best
As technology advances, people are introducing new ways of how they interact with the presented content. The best way to increase engagement, which will eventually boost your search engine rankings is by using video content.
Video content has gained popularity since it provides more information to users. It is time to invest in your video content if you like to stay competitive.
Featured Snippets Will Dominate Search Results
Featured snipped is basically a summary of an answer to a search query. Google will display the featured snippets on top of the SERP result.
They've been around for a couple of years, and they changed the way people interact with the content. In fact, almost half of all searches result in no click since people can get the answer they are looking for directly from SERPs.
You have to use featured snippets to improve your search rankings.  Make sure you aim for question-based search queries and keywords.
Final Words
These are some of the top SEO trends you should follow in order to reach a better ranking on search engines. If you do this, your traffic will grow faster than one of the horses on TwinSpires list of Breeders Cup winners.
Since it is a complex process that is constantly changing, you need to stay sharp and always anticipate new changes that will give you an advantage over your competitors.