Want your child's party to be completely dazzling? We have some of the coolest kids' birthday party ideas and trends for 2019 for kids party entertainment.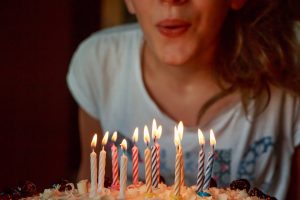 The Outdoor Birthday Party- Never Going out of Style
The outdoor birthday party will never go out of style. If you have no other ideas, this is a simple yet fun theme for a kids' party, which has no risk of going wrong- especially in the summer. It might not be a winter-appropriate theme though!
Bubble Lab with Experiments
This theme is as intriguing as it sounds. Besides the fact that it's not common to set up a bubble lab for the birthday kids to have fun at, it is also a way of stimulating their brains. You could also set this up with brunch items that they can eat such as egg muffins and scones.
Play the Detective (Pikachu)
Pokemon is in town! The kids will certainly get excited about a Pokemon-themed birthday party where they can play the detective all day long. If you're searching for more colors than these comfy Pokemon Onesie Collection can add up to a sleepover celebration too!
Wonder Woman Theme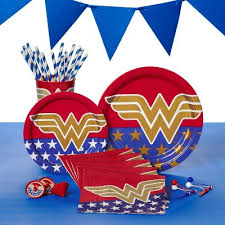 The hero of superheroes, wonder woman does everything too well. To encourage your daughter to bring out her inner wonder woman, throw a wonder woman themed party.
Floral Arranging Party Theme
This is a tad bit more creative than other birthday parties. So creative is it, that each participant at this party learns how to arrange flowers like a professional, and take it home in a sweet flower vase! I bet your crafty child and her friends would love this!
Princess Parties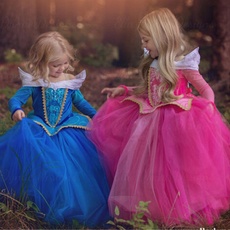 Aren't princess parties the absolute best? An age-long practice, princess parties can be pulled off with princess kit cakes, a crown, a super nice gown and an event fit for a princess.
Peppa the Pig
Who doesn't love to make silly faces in piggy noes and ears? They are too damn cute! Add some pink balloons that have pig faces, some other elements of animal farm with chocolate milk to represent mud, and you have a fun party on your hands.
Spa Theme Party
I know, I know. They are just kids. If your kid is pushing her teenage years, you can bet she would appreciate being treated like an adult for a day- if only for the bodily changes she has started to experience. Why don't you act like a cool mother, and take her and her giggling friends to the spa for a full day of massages, manicures, pedicures, and facial masking? You bet your kid would top the list as a cool kid in school henceforth (and you, of course, would be the coolest mum ever!)
Minion-Themed Party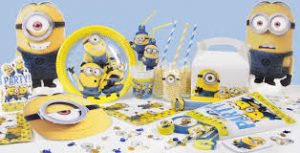 With minions shining brightly like birthday stars, you are about to make a grand birthday entrance. Everyone loves minions! You can create a sweet environment for this by putting up yellow food (bananas, popcorn, pineapple) while your munching guests don on yellow hats and silver glasses.
Trampoline Park Party
The trampoline park is here to stay. All you need do is take those kids to the trampoline park and let them take it up from there. You are guaranteed that they would have the time of their lives, playing away in reckless abandon.
Superhero Theme Party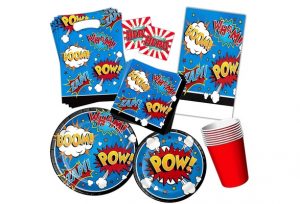 This is for parties where several superheroes can be represented. Allow your guests to pick from their wide array of superheroes for a totally magical effect.
Baker Theme Party

Put on your creative hat here; you are about to see creators unravel several mysteries, by cooking up/baking up lots of stuff! All you need do is set out all of the different ingredients to be used in baking, alongside colorful icings. To make it more competitive, let the winner have a super chilled gift, and watch as these kids immerse themselves in wild creativity!
Crazy Scientist Party

Everyone loves a bit of crazy. In this crazy scientist themed party, give those kids some laboratory coats and safety glasses, and have them put together experiments with edible stuff- like cakes and soda. Have them pretend to prepare magic potions!
We hope you have found these kids' birthday party ideas helpful. Being the coolest parent at a party requires that you set up the kind of party which children are automatically comfortable at- while ensuring that they are safe and happy. Once this is done, get out of the way and let them have some fun!
Shop Amazon