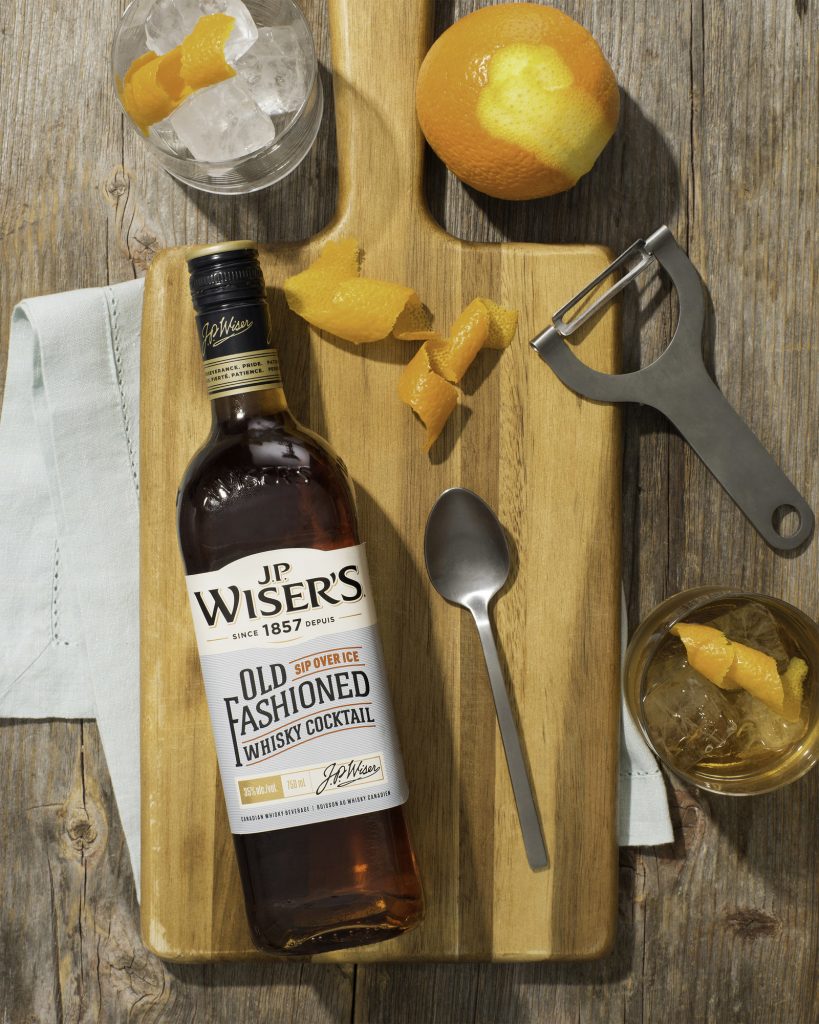 The Old Fashioned is an old friend you can find in almost any bar worthy of the name, and it is a regular offering at my home bar – The Soaring Pig.
The drink has been around since the 1880s, but who invented it is a matter of debate. What is more important is that it was invented for the world to enjoy. It so good, Louisville, Kentucky dubbed it the city's official drink in 2015.
Made with bourbon or rye, bitters, and a sugar cube or simple syrup, the cocktail takes us back to a simpler and more nostalgic time.
Making one at home is easy enough if you have the right tools and ingredients, namely a muddler, sugar cubes or simple syrup, two kinds of bitters, and the aforementioned bourbon or rye. Of course, one can get into the whole argument about making an Old Fashioned, the old fashioned way, which is to use not only the standard Angostura bitters but also a couple dashes of orange bitters.
Wisers have made it easy for anyone to enjoy a great cocktail that until a recent resurgence in popularity was most often seen in the hands of Don Draper on HBO's Mad Men.
Like the original, J.P. Wiser's Old Fashioned Whisky Cocktail gives you the sweet mix of whiskey and a subtle hint of orange.
If you mix your rye with coke, or even if you like your rye on the rocks or neat, J.P. Wiser's Old Fashioned Whisky Cocktail will not disappoint.
On the other hand, if you make your own cocktails – this is a good one to have around when you want the drink without the fuss.
I guarantee, if you throw an orange peel in the glass, your guests will be sure that you made the cocktail yourself.
J.P. Wiser's Old Fashioned Whisky Cocktail also makes a great gift so pick up some today.  Distributed across Canada. $29.95 at LCBO.
How to serve J.P. Wiser's Old Fashioned Whisky Cocktail in three easy steps:
1.    Pour over ice.
2.    Stir.
3.    Add an orange peel. (optional)
About J.P. Wiser's
Founded in 1857, J.P. Wiser's Canadian whiskies are known for being blended with exacting care and aged to perfection in white oak barrels. Whiskies are created and bottled in Windsor, Ontario at Hiram Walker & Sons – one of the largest distilleries in North America. For more information, visit jpwisers.com or check out J.P. Wiser's new distillery experience to learn about the history of Canadian history and the craft of making it. Purchase tickets here: jpwiserstour.ca/
About Corby Spirit and Wine
Corby Spirit and Wine Limited is a leading Canadian marketer and distributor of spirits and imported wines. Corby's portfolio of owned-brands includes some of the most renowned brands in Canada, including J.P. Wiser's.