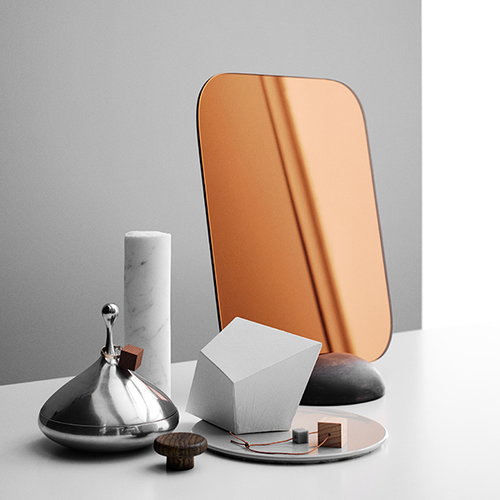 My girlfriend and I live two hours from each other. It has become a December tradition for me, to get her a gift to signify the start of a new year in our relationship. We celebrate on December second, so it comes as a precursor to Christmas- a simple gift to countdown until we see each other again when we come home to our parents for the holidays. I normally opt for jewelery each year, so this Valentine's Day, in lieu of jewelery, I turned to Creative Danes for a delicate keep sake for her to store her gradually growing jewelery collection in. Creative Danes carries a stunning product line by MENU that always catches my eye. This year I was mesmerized by the Jewelery Flacon designed by artist Louise Christ (pictured right.)
Louise's jewelery cases boast a "simple design that combines the feminine with a self-evident functionality and graces what is already beautiful". The smooth curves and sound structure is a nice touch to any gift.

My girlfriend's jewelery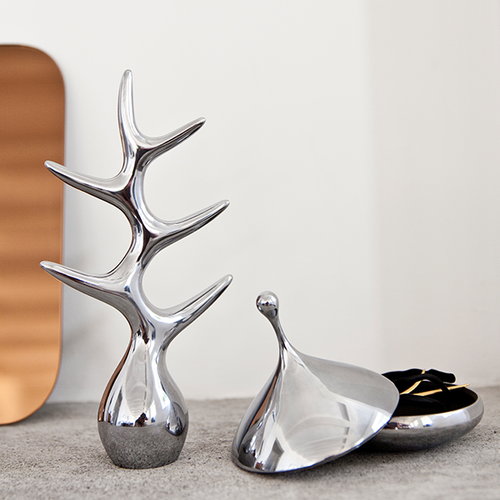 can be stored in the lined interior, protecting her necklaces and pendants- and her rings and bracelets can be hung on top. The design is aesthetically pleasing and brings a modern touch to the traditionally jewelery box. Gift wrapping is effortless when you have a beautiful piece from the MENU collection.
Creative Danes has two designs to choose from. Which ever "Menu Jewelery Falcon Case" you choose, it goes well paired with Menu jewelery tree.
This Valentine Day give her jewelery a modern touch that you know she will love- it has my approval, so ultimately it must have yours!
Shop creativedanes.com