Jewelry is a bedazzling form of self-expression to spice up your outfits and seal your statement with effortless chicness. There's no one-fits-all solution while matching and styling your jewelry pieces with daily looks and black tie apparel. Since it's a form of self-expression, everyone has a unique approach to layering and pairing their trinkets.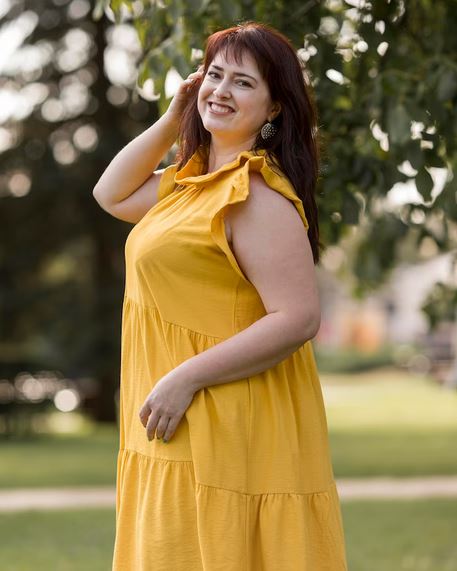 Some fashionistas consider jewelry as ice cream; they love piling up, and there's always room for another scoop. Others prefer minimalist and timeless trinkets that blend seamlessly with their outfits without drawing attention. First, determine your relationship with jewelry and how you intend to use this artsy form of self-expression.
Then, you can find pieces that complement your unique style and embellish your outfits in appealing ways. In many ways, finding one's connection with jewelry offers a creative outlet for self-discovery to express yourself uniquely. If you're looking for tried-and-tested tips to help inspire your love for jewels, we've got you covered.
Below, we'll share practical tips to help you match and style jewelry with your outfits.
1.    Buy Timeless Pieces that Never Fail You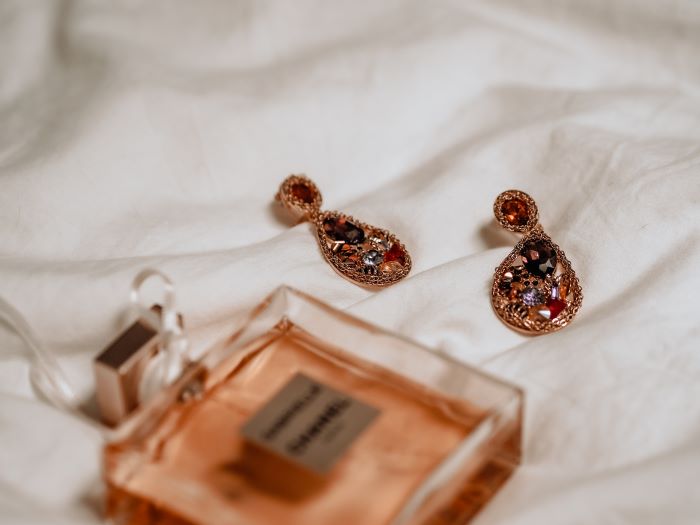 Dressing for the occasion is a foolproof strategy that never fails when we don't want to look overdressed or underdressed. It also eliminates the anxiety of finding the right pieces with the looming fear of committing a fashion faux pas.
For instance, you would never wear chunky statement earrings and heavy bangles to work because they would hinder your daily tasks. Likewise, you wouldn't wear understated pearls to the club because you want to stand out and draw attention. But finding the right piece for every occasion can prove bothersome, especially if you have an extensive collection and time constraints.
Since conch piercings have been trending for a while, we suggest getting conch earrings from UBJ that go well with every outfit. You can pick from gold, black, or rainbow PVD-hinged hoop rings. Timeless jewelry pieces crafted with gemstones, pearls, 24k gold, and silver are incredibly versatile and super functional. You can incorporate them with any outfit to create the effect you desire.
For instance, gemstones will add color and chicness to a basic workwear outfit while serving as a seal of glamour. Similarly, 24K gold studs will give your daywear and black tie attire a polished and glitzy appeal. You don't have to waste time finding the right trinket when you have a collection of functional, timeless pieces. You can pick whichever aligns with your mood for the day.
2.    Pearly Notes of Perfection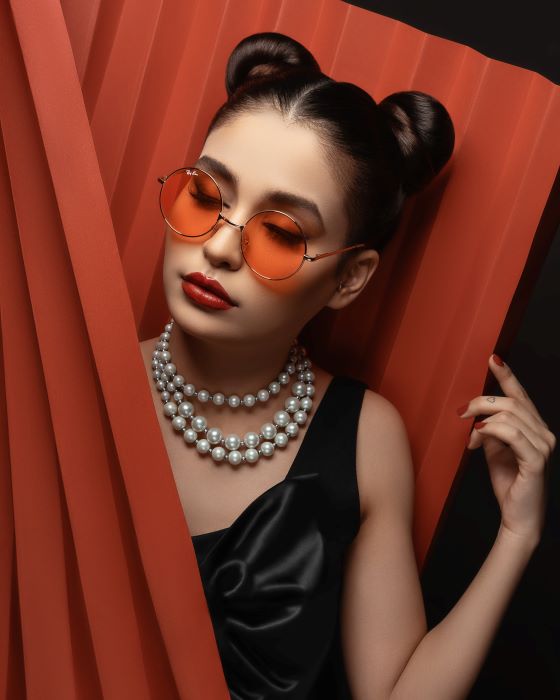 They say diamonds are a girl's best friend, but pearls have never let women down, regardless of the occasion. The polished luster and soft feminine appeal of pearls blend beautifully well with all outfits. Pearls are an excellent choice for daywear outfits, whether you're styling for work, lunch, or a day at the mall. You can also style them up for occasions that demand conservative attire, like office gatherings and dinners with family.
When styling pearls, selecting luxuriously rich fabrics like cashmere, silk, velvet, and satin is wise. For instance, pearl earrings and strands look chic with silk blouses and cashmere sweaters. It's wise to avoid going down the matchy-matchy route or heaping up too many pearls. Remember, when it comes to wearing pearls, less is always more.
If you want your pearls to stand out and dominate the look with their ladylike sophistication, pair them with solids.
3.    Minimalist Trinkets and Loud Patterns
Loud patterns and prints paired with chunky jewelry are an instant recipe for disaster. Here's a cardinal rule of styling jewelry: always choose minimalist trinkets for loud patterns.
When flaunting a richly patterned dress or a bold print, you must allow your outfit to dominate the look. Seal the statement with a minimalist piece of gold or silver that amplifies the look – like icing on a cake. If you accessorize heavily, you'll risk looking like a mannequin showcasing the store's gaudiest products.
Bold and loud jewelry can ruin the jazzy energy of a bright and busy print. In contrast, solid earrings, metallic bracelets, and subtle body chains will accentuate the outfit with minimalist charm. It's also wise to accessorize heavily ornamented and ruffled outfits with subtle, tiny pieces that blend well.
4.    Black Tie Calls for Bold Statements
Black tie occasions like charity galas, fancy dinner parties, and weddings call for bold and heavily ornamented statement jewelry. Chunky neck-grazing statement earrings are a fabulous way to draw attention to your face and chiseled jaw bones.
Suppose you wear an understated outfit, like a basic little black dress, and want to avoid looking underdressed. In that case, glam up your LBD with bold, chunky statement earrings and a heavy layered necklace. A navel-grazing necklace will work wonders at glamming up a simple solid-toned outfit.
Black-tie and festive events demand flashy and glittery style games that draw attention to your features. We advise finding pieces that highlight your best features. For instance, flashy crystal-studded earrings accentuate your eyes, making your visage stand out. Likewise, a Swarovski-crusted body chain will highlight your petite waist and play up your backless gown.
5.    Pieces that Make You Feel Beautiful
Every fashionista has a special treasure trove of jewelry pieces that make her feel beautiful and glamorous. These pieces complement our facial features and blend beautifully with any outfit or statement. If you don't have a collection of special feel-good trinkets, it's time you started building one.
Here's how you can get started: examine the shape of your face and physical features. The goal is to find pieces that accentuate your facial features and make you feel ravishing.
Suppose you have a heart-shaped face with wide-set eyes and a broad forehead. In that case, pearl-drop and neck-grazing dangling earrings will highlight your cheekbones and jawline. Heavy hoops and crystals bring out the best in a round face, while studs and geometric earrings complement oval faces.
Conclusion
Most women prefer investing in pieces that complement and bring out the best in their skin tones and complexion. While this may feel somewhat restrictive, it will help you highlight your skin tone with the right trinkets. Silver is an excellent universal choice that complements all skin tones, while gems look dazzling on cooler tones.
It's important to cultivate your unique self-expression by finding and styling jewelry pieces that connect with your inner self. If you enjoy flaunting gold, don't let anyone or any inhibition stop you from enjoying this beautiful metal. You can boost your confidence by pairing gold trinkets with dark solids and bold makeup.