Are you excited for the summer? It is the perfect time to take a well-deserved vacation and enjoy the pleasant weather. However, if you do not have the right travelling gear on hand, your dream vacation could become a nightmare. It is necessary to organize yourself early enough to avoid the rush, pack, and carry every essential item. Read on to our summer vacation gear guide and find out what you need to bring for your summer vacation.
1.  Travel Documents
After weeks or even months of planning, can you imagine turning up at the train station or airport without the appropriate travel documents? That would be the last thing that you would want to deal with. Luckily, nowadays, there are e-tickets, but remember, electronics can also fail at times; therefore, it is necessary to forward those emails to the people with whom you will be travelling so you have a backup.
Ensure that you have all the necessities like passports and tickets and that you are up to date on any vaccinations needed to access a foreign country or state. Travelling insurance will come in handy if you often travel, especially if there is a medical emergency.
2.  Travel Bag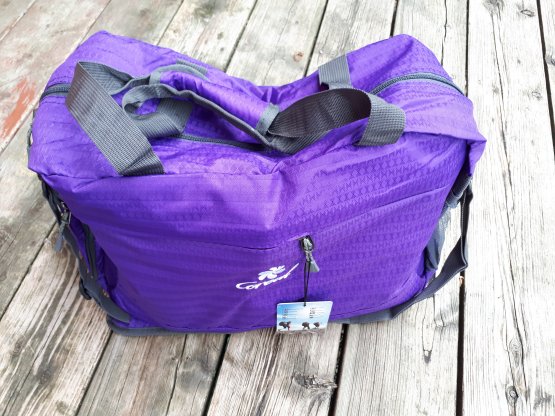 Depending on the time frame of your trip, it is necessary to choose a bag that will fit all the essential items you need. To avoid carrying too many bags, it is advisable to buy a multi-purpose suitcase where you can toss everything in its different pouch. You can also add some plastic bags to prevent liquids from your skincare items from leaking into the rest of the items in the bag. A dry bag will be a necessary item if you engage in water sporting activities like kayaking or as you enjoy the beach. It is made from waterproof fabric, which protects your luggage from any water spills even when submerged in water.
3.  Cool Clothing
In every season, the fabric choice of the clothes is the top thing to consider. For example, clothes made from natural fibres like wool are most preferred in the winter since they will keep you warm. Dark clothes are also most picked since they are excellent heat absorbents.
You are advised to pack more brightly coloured and loose garments in the summer season since they are comfortable, breathable, and allow sweat to evaporate quickly, leaving you feeling much more relaxed. Such clothing is made from cotton and linen fabrics which are cheap and easy to access locally. Do not forget to pack a hat, swimsuit, nightwear, underwear, shirts or dresses, and a microfiber towel. Besides, most of these are lightweight and easy to pack, thus saving you much more space for other things.
4.  Comfortable Shoes
The shoe options for both men and women are too many, and if not chosen carefully, they can take up too much space in your bag. It will be wise to have a pair of comfortable shoes for your outdoor activities. For example, you can carry multi functional sneakers to lessen the luggage since you can wear them while travelling, walking, or in outdoor activities. Then, you can have a pair of classic outdoor slippers to keep your feet relaxed, especially after a long day of movement.
The outdoor slippers can also be an easy fit for your beachwear, bathing, or when you go swimming. Do not forget to bring a pair of light sandals or flip-flops to the list. These shoes are easy to pack and carry, and they will keep you comfortable on the beach.
5.  Reusable Water Bottle
Regardless of the destination, hydration is necessary, especially in hot weather. Furthermore, plastic bottled bottles are also bad news for the environment. Rather than purchasing bottled water several times, carrying a reusable water bottle will be ideal. With a water bottle, you will also not be limited to the choice of what you need to carry around, may it be smoothies or some fresh juice from the hotel. Most importantly, never forget to refill it on the go.
6.  Sunscreen
The sun in the summer season can be brutal to your skin, especially if you spend most of the time outdoors. You would not want to come back from your vacation with sunburns, wrinkles, pigmentation, etc. Furthermore, it would help if you protected yourself against conditions like skin cancer. It is not only necessary to pack sunscreen but also to buy the right one. Go for a sunscreen that is:
Waterproof- to protect you even when you are in the water
Has an SPF of at least 30
Fit for your skin type
If you get sunburns, carrying a small aloe Vera pack will be necessary to soothe the skin.
7.  SunGlasses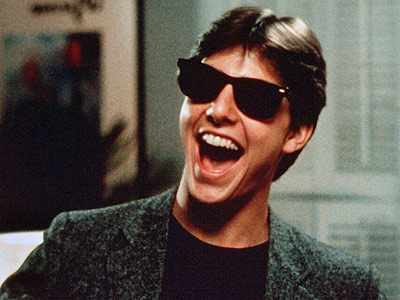 Despite wearing a hat and applying sunscreen, your eyes need to protect from the light glare. Furthermore, sunglasses are also a perfectly stylish accessory for your summer wear. Buy your children sunglasses if they will be part of the trip.
8.  Tech Accessories

With the use of tech all over, it would be stressful to leave out a necessary item that would make your trip vibrant. Furthermore, tech accessories are equally expensive to replace. Do not bypass the basics like your phone charger, plug adapter, headphones, camera, and a portable charger. A Bluetooth speaker will also be an essential addition, especially on a road trip, to keep the journey lively with the occupants' choice of music.
9.  Headlamp
A headlamp may not seem essential, especially if your destination has all the power you need. Furthermore, using your phone always seems like the easiest option, but you may sometimes need to save your charge and keep your phone safe. Moreover, a headlamp is lightweight, easy to use, helps you move around with ease along the dark trails at night, and can be used in the early morning or late-night outdoor ventures. However, as you pack, do not forget to carry along a pair of batteries.
10. First Aid Kit
Emergencies can occur anytime; thus, you must be mindful and ready for such situations. A first aid kit may seem non-essential, but it adds an incredible value during such times. At times, you could be in an area with no immediate access to a Pharmacy or a hospital. Therefore, these could save your life before gaining access to specialized medical attention if needed. Some essentials to carry for your trip include;
Gloves
Painkillers
Hand sanitizer
Plasters
Antiseptic Cream
Small scissors
11.Other Holiday Toiletries
The choice of toiletries varies from person to person and the destination for your vacation. If you are going to a hotel, you may find that most toiletries will be provided for you, reducing your burden of carrying a massive amount of luggage. However, do not forget to pack the personal basics like:
Deodorant
Floss
Shaving equipment
Toothbrush
Hairbrush
As a precaution, avoid procrastinating during the packing process because you will easily forget what you need. A last-minute rush will be stressful, especially if your family members are part of the trip. Make a checklist of vacation items and start the packing process weeks before departure. Doing so gives you time to purchase additional items you may need.