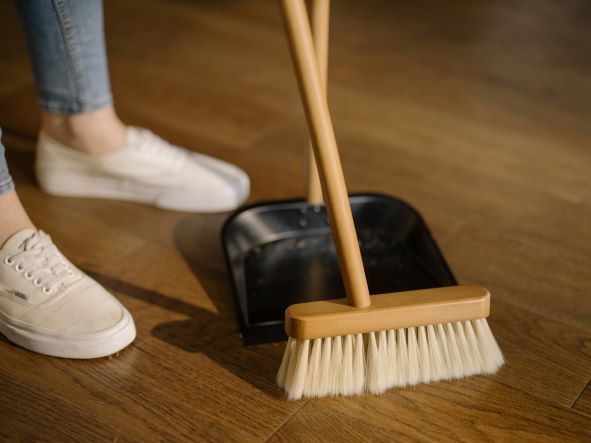 Most Americans put a premium on cleanliness as a survey has found that 36% tidy up everyday, while 28% do a deep clean once a week. However, not everyone is responsible for their own cleaning as 30% of Gen Z respondents said that they rely on their mom or another relative to keep their living space clean. Meanwhile, 35-44 year-olds have less time to clean than other age groups, and the poll indicates that it is partly due to the task of balancing work and family responsibilities.
Having a clean and organized home should be a priority since it can enhance a family's lifestyle and overall wellbeing in many ways. But since not everyone has the time, energy, or the ability to do so, then delegating the tasks to professional cleaners is a wonderful option that should be considered by more homeowners. Here's why hiring a cleaner is no longer a luxury, but a necessity for busy families.
It Can Enhance Your Family's Health
For some people, doing a cursory dusting or sweeping is enough to keep their home livable. However, unknown to many, there are lots of germs that are lurking in surfaces that can cause various diseases. In a new Currys PC World study, it was found that 100% of floors tested positive for Pseudomonas aeruginosa bacteria, which come mainly from the soles of shoes and the paws of pet dogs or cats. This type of bacteria can cause sickness in people, pets, and plants, and symptoms may range from skin redness to lesions. Apart from this type of bacteria, the presence of mold in homes, which may not always be visible to the naked eye, can also cause health problems that range from allergy symptoms to forgetfulness and inability to focus.
Hiring professional cleaners to deep clean your home at least once a month can be the key to ensure that your family stays healthy and well. Cleaners are trained to tackle problem areas completely using methods and cleaning agents that won't harm your home or health. They also know how to deal with common cleaning problems, such as mold growth, sticky or dull floors, streaked windows, stained carpets, and dust build up, among others. But the question is, should you stay when the cleaners come? Whether you choose to stay or go when the cleaners arrive is up to you, but if you do your research and check reviews before hiring a cleaning team, you can have peace of mind while you have a coffee somewhere or go to the park while they do their job, then come back to a sparkling clean home.
It Can Make You Feel Happier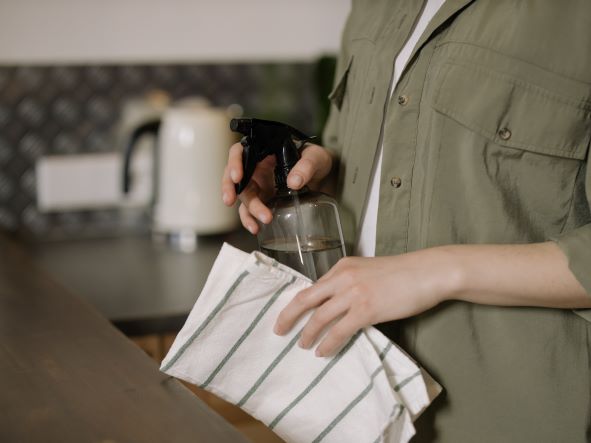 Most people feel stressed and bothered while living in a messy space, and some feel the same when faced with the prospect of having to clean a dirty home. Since studies have shown that having a clean house can contribute to feelings of happiness and calmness, it can be beneficial to keep your home sanitized and organized at all times. However, if you're too busy, have mobility issues, or are unable to clean, then having someone else do the cleaning for you can be the best solution to ensure that you actually enjoy living in your home.
A professional deep clean can make your home look, feel, and smell better, so you and your loved ones will look forward to coming home after a long day of work or school. Moreover, a clean house can help you become more sociable as you're more likely to invite guests over since you're no longer embarrassed about the state of your home. Being able to invite friends and relatives over can make you less isolated, which, in turn, can make you feel happier.
People living hectic lives need a little help to keep their home neat and clean. Consider professional cleaning as a necessity instead of a luxury– doing so can help you stay healthy and feel happier while you're at home.