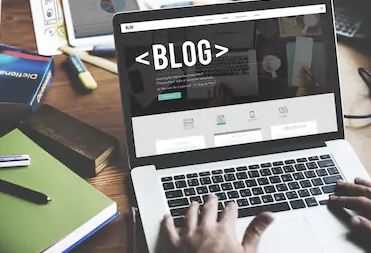 Starting a new blog requires commitment, effort, and strategy. There are certain things that bloggers must include on their blog for success. Unfortunately for many new bloggers, they neglect these things. This is the reason why some new blogs don't grow. Perhaps, you own a new blog and desire to know the essential things that will make it grow. WritemyessayZ have some tips on starting a new blog.
1. The Right Structure
Good structure is an aspect of blogging that you mustn't overlook. Without a structure, your post will look disorganized and confusing. No one will ever have interest in a disorganized post so you'll have no reader at all. By structuring your blog post, readers will love to read them and keep visiting your blog often. A good structure must have a captivating introduction. The introduction is the chance you have to retain readers' interest. After writing your introduction, organize exciting points to make up the body of your post. Lastly, write a powerful conclusion that'll make your readers eager to read other posts on your blog.
2. Visual Content
Visual contents will make your new blog look attractive to visitors. Aside from giving your blog an attractive look, they'll help to provide support to some of your textual contents. For instance, you can create a video that demonstrates a process that is too complex to explain with words. You can add images, infographics, slideshows, and so on. It's an essential aspect of blogging that'll help your new blog to grow.
3. Regular Content
Consistency is a necessary factor in blogging. It's one of the ways you can generate and retain traffic for your blog. You need to keep adding new posts from time to time. Without this, visitors will stop checking out your blog. You mustn't start to relax when your blog has heavy traffic. Instead, you should work harder to add more posts.
4. Internal Linking
To make your new blog develop, you need to keep people on your site for a long time. One of the ways you can make this happen is by linking your posts together. For instance, you can link a topic on benefits of relaxation with another topic on relaxation techniques. This kind of linking will create a circle of topics that people will like to read one after the other. As much as possible, avoid external linking by creating many quality contents that you can refer to. Ensure to link only topics that relate and make sure you don't overdo it to avoid appearing too desperate for readers.
5. A Clear Focus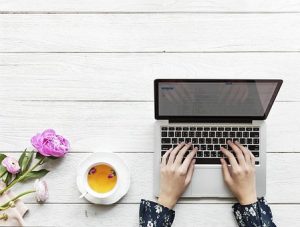 You should narrow down your focus and serve your readers well in a particular niche. Writing on a particular area of focus will enable you to specialize in the area for higher quality. It'll make your readers know what to expect when they visit your blog. The benefits of having a clear focus can't be overemphasized. It's a major key to success in blogging.
Conclusion
By including all the things that we mentioned above to your new blog, you'll be able to bring it into the limelight. We wish you a happy and successful blogging experience starting a new blog.