These days,  women blogs are everywhere. With women's issues front and centre in the news lately, readers want to hear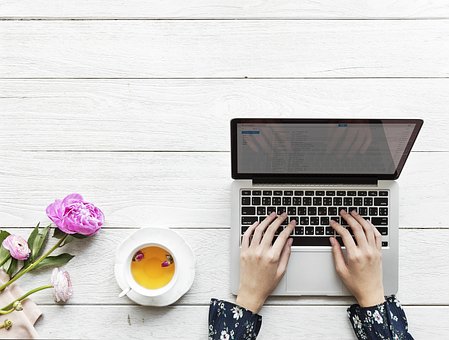 more about a woman's point of view on a variety of topics. Male professions are now inviting women to become sports commentators and education bloggers. If you yet to start blogging you may be wondering how to start a blog?
Starting a Women's Blog is rather easy. If you are a woman looking for tips on how to start a blog, you may want to consider popular topics. Look for media outlets where women are already establish as authorities in their niche. You can also submit articles to other blogs as a guest blogger or get paid for professional article writing.
Many bloggers are looking for writers to write content for their blog, or they hire content writers through various writing services.  It gives you some experience on blogging before you decide to start your own blog. When you are ready to start your own blog, here are some examples of popular blog topics for women.
How to Create a Women's Blog
If you have made a firm decision to write on your blog, and not send articles to other people's blogs as a contributor, then you will need to create your own blog. I must say at once that keeping your own blog is fun but not easy task. It starts with choosing the right blog website builder. There are several leading blogging platforms. The most popular are WordPress, Wix, Weebly and Squarespace. The first three blog website builders are free, and you can create your own women's blog without compromising your budget.
Parenting Blogging
Though the topic of being a mom or a single parent is nothing new today's readers are eager to hear a mom's point of view on a variety of issues, "from formula recommendations, the legalization of marijuana  and to gender identity."
Fashion Blogging
Fashion never goes out of style. Women who love stylish clothes and have a flair for beauty gain quite the following on social media channels such as Instagram and Twitter. Fashion trends for the upcoming season, weddings, or holidays are just a few possibilities  to blog about.
Commercial Blogging
Endorsing a product or a company is another way to focus a blog. Furniture, apparel, books, and cookware are welcome in the blogosphere. Product reviews and comparisons, along with personal experience and consumer surveys, are useful. Curious Readers love hearing about a new product on the market. Be it's a new movie or a  new non-stick baking dish,  readers will happily devour a blogger's review. If you want to check out a cool example, here's a good review outline you can model after!
Blogging about Politics
Women have always played major roles in U.S. and global politics. Culture and patriarchy have often restricted the feminist. In some cases the feminine, conservative, perspective, leaving thousands or millions of women disenfranchised. Whether discussing a female candidate, women's issues or wives of government leaders, a blogger who covers breaking news in the world of government and politics is warmly welcomed.
Business Blogging
Business and the economy are always hot topics with blog fans. They love following current trends and projected forecasts of where the stock market is headed and how business interests will be impacted. Investment tips are another blogger's dream. More people in the U.S. are investing than ever before, and seeking the insight of others who have successfully done it.
Religion Blogger
Pertinent to generally smaller readerships, religious views on current events, denominational news, and megachurch pastors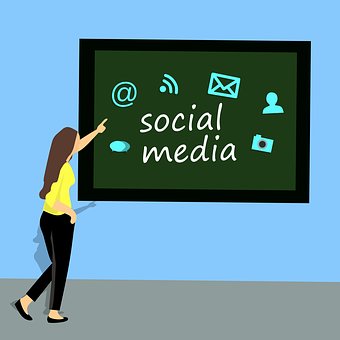 are favourite blog topics of readers with a religious orientation. For example, Jewish religious leaders sometimes include political events developing in Israel, while Muslim women's blogs focus on adapting to western culture or becoming acclimated to Muslim society after being born elsewhere. Some Christian blogs debate Christian Apologetics and prophecy interpretations, among other topics.
Whatever blogging interest, chances are your voice will be welcomed by the readers who long to hear from you. Pick your topic, support your views logically and with credible sources, and share your opinion publicly to inform and inspire readers. Be sure to check the article 227 Powerful Blogging Statistics To Help Grow Your Blog.