As Halloween nears you are most likely shopping for that perfect costume for your child (ren.) But October isn't the only time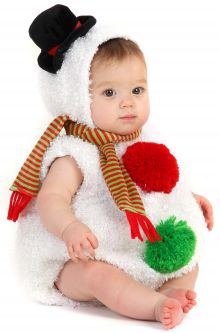 when costumes can be warn. There are many festivals where costumes are fitting. Churches, schools, and community centers use costumes for plays and performances, especially around the Christmas season. You can even find costumes for reindeer, Mrs. Claus, and other familiar Christmas characters such as Frosty the Snowman or The Grinch from How the Grinch Stole Christmas.
Kids love to play dress up. Many households have a "dress up trunk" that mom is constantly adding costumes to. Toddler superhero costumes have become very popular these day and are the perfect costume to add to a boys dress up trunk.
Princess Parties are quite popular here in Ontario. Mom hires a princess for the party and all the little girls come dressed as their favorite Disney Princess.
Costumes are the perfect props when taking photos of kids, especially infants. You've probably seen some of the adorable photos of kids in costumes that have gone viral on Facebook?

If you want to try your hand at taking some amazing photos of your kids all you need is the right kids costume, a fun place to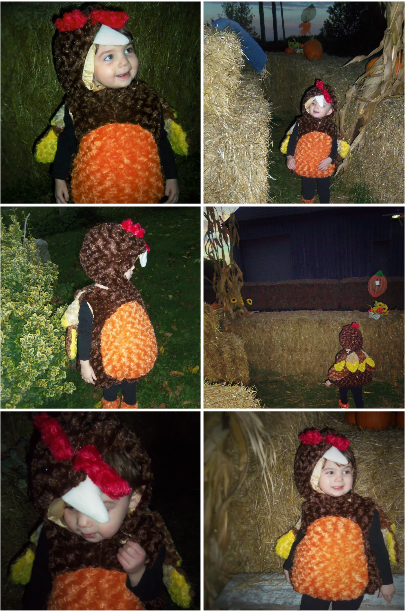 shoot the photo, and your camera.
Thanksgiving here in Canada is celebrated on October 12th. My husband and I started our Thanksgiving celebrations early with a trip to Taste of Country (tasteofcountry.ca) hay maze. The maze was the ultimate experience for our 32 month old daughter.
It was also the perfect location for Thanksgiving photos. My daughter ran through the maze dressed as a turkey. ( Though she calls it a chicken.)
Finding a turkey costume was a bit of a challenge, but luckily I was able to find one over at purecostumes.com, which has a wide selection of toddler costumes that you don't see on other websites. I love that they offer such a tremendous assortment.
The Classic Turkey Toddler Costume was cute and versatile in terms of what could be worn underneath and I loved it was roomy enough to wear over a jacket for an extra layer of warmth if needed. My daughter wore a black long sleeve shirt and tights under her costume. The costume comes with shoe covers, but they didn't fully cover my daughter's running shoes.
My only real complaint of the costume is that the hood part is separate from the body part and you have to tuck the feathers into the hood to get them to stand up, which isn't so easy to do with an active preschooler.
The hood also fits rather large and kept falling down, obstructing her vision slightly.
For review purposes my daughter is wearing a size 2t-4t and weighs 34.5 lbs. The costume is said to fit 30-37 lbs, so potential buyers may want to keep in mind that the costume does run large.
Overall though the costume was perfect for what I wanted it for and did a fantastic job of turning my daughter into a Thanksgiving bird and we were able to take some adorable Thanksgiving photos.
The nice thing about the  turkey costume is that it can be warn for other occasions like dress up, a farm play, or Halloween.
If you are still searching for the perfect costume and are looking for some creative costume ideas, then look no further than Pure Costumes large inventory (purecostumes.com). They are the perfect source for online Halloween costume shopping year-round.