Since the coming of age of social media some 20 years ago, we have witnessed the rise of many social networking platforms. Many of these platforms have come and gone, while some are still very much around and relevant even to this day.
The likes of Facebook, Twitter, Instagram, and YouTube—being no stranger to the public—have amassed users to the tune of billions. These platforms have opened tons of opportunities for individuals and businesses to reach and connect with a wide, global audience. But social media isn't all about connecting as it was over 10+ years ago. Social media has now become a virtual tool via which people scale their businesses online to make money.
There are tons of making-money opportunities available today on the social media space for all and sundry to take full advantage of. So if you are hot on heels for such opportunities, follow this guide as we share with you 5 tips on how to make money on social media.
Become a Social Media Influencer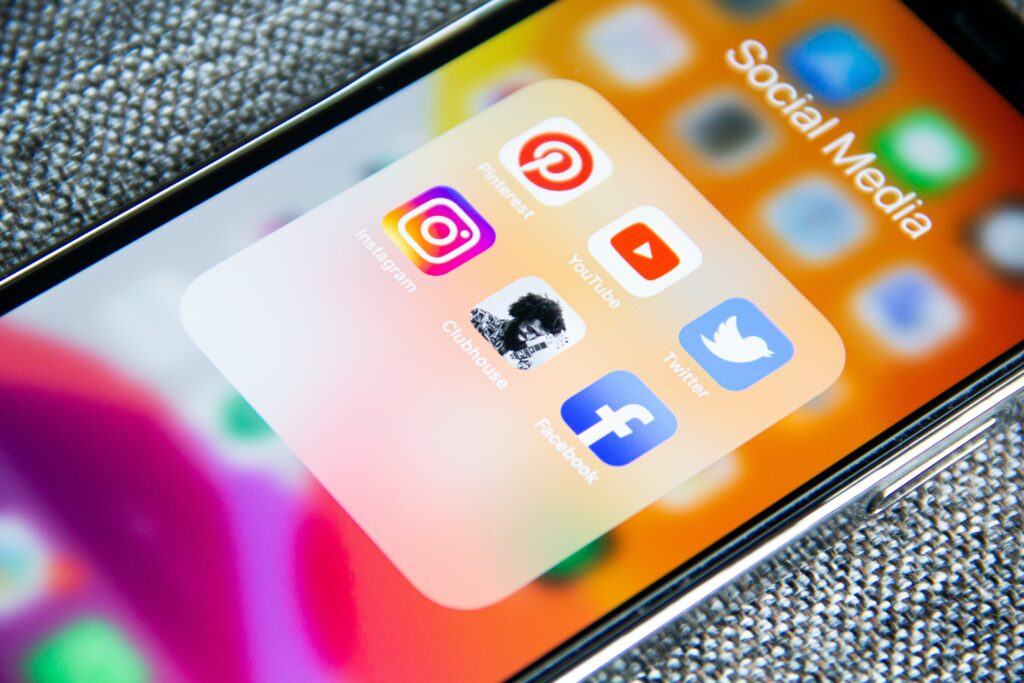 I think this is by far, one of the most lucrative ways to make money on social media. Nowadays, brands and businesses sign huge deals with influencers to promote their goods and services on social media platforms. This approach follows the same traditional advertising model in the past that paid celebrities to become ambassadors for brands.
The only difference here is that influencers are not necessarily celebrities. They are people who have a large following on social media. Some onlyfans best accounts are a perfect example of this. Businesses and brands try to take advantage of their unusually large followership base to promote their products. Sometimes, as an influencer, you may also have intimate knowledge of the product or industry you are marketing. This makes it even more exciting, fulfilling and profitable.
By all means, you can hop on this new hot trend now if you have a large social media presence.
Become a YouTuber
This is one of the hottest things right now. People are going on YouTube these days to deliver content on subjects they know too well. You can create a channel on YouTube to discuss a wide range of subjects from tech, lifestyle, and academics to self-help/improvement, and DIY (do-it-yourself) tutorials. The choice is absolutely yours.
Simply find something you are very good at or have a great interest in. Start a YouTube channel and keep dropping non-stop, creative, high-quality content. Now, the watchword here is HIGH-QUALITY; uncompromised! With time, your subscriber base will grow and you already know what that translates to – more dough in your pocket from ads displayed on those videos!
Sell Rights to Your Online Photos
Guessing you didn't already know this. Do you know that you can sell rights to your photos published online? YES! People are doing that these days. If you have a large catalog of really great photos—could be photos of yourself, your dog, cats, adventure photos, or even simple images of someone vacuuming (yes, really!) —you can put them up for sale.
There are many great places where you can upload these photos. Flickr is a No. 1 example. The social networking photo-sharing site allows you to simply upload photos for people to view for free. But you can sell rights to them there as well. You can license these photos and people can pay you directly to make use of them both on and offline.
Become an Affiliate Marketer
Brands are targeting social media to grow a network of affiliate marketers who can help promote their products. You can equally take advantage of this golden opportunity to grow a successful affiliate marketing business online. With social media, you can reach a wider audience of niche clients and earn a lot of money doing that.
Affiliate marketing is a pretty straightforward process. All you need to do is add a tracked affiliate link of the products you are marketing to your social media posts or content. Anytime someone clicks on these links and makes a purchase, you automatically earn a small commission from the affiliate network program.
Sell Your Own Products
Alternatively, instead of becoming an affiliate marketer, you can choose instead to promote your own products. If you already have a large social media following on Facebook or Instagram, you can put up your products directly for sale. This is a far less stressful exercise of earning money peddling your products from the comfort of your home.
Even if you don't have products personally, you can source products from family and friends. Or you can simply purchase products at discount prices and sell them on your social media page for small profits.
Final Thoughts
Social media is creating tons of opportunities every day for people wanting to make a killing. There are many more other ways to earn money on social media than the 5 we've listed above. Go and do your research and find a space where you can commandeer your skills and resourcefulness. So you too can start earning money today.