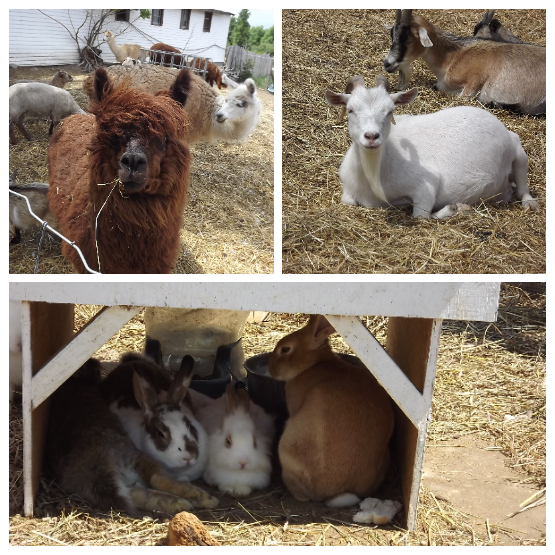 Owned and operated by Don and Cheryl Dowswell, Promise Land Family Fun Farm provides visitors the opportunity to get up close and personal with farm animals. Located at 640 Hamilton Road in Belleville, Ontario the fully wheelchair accessible family petting farm offers a highly interactive, hands-on experience for not only children, but adults as well. A very reasonable $7.00 gets you into the farm. Children 24 months and under are free.
Having a 4 year old, we love day trips; especially ones that are off the beaten track and close to home. We took a trip to Promise Land Family Fun Farm recently and had a wonderful time. During our visit, our tour guide and farm owner, Cheryl was very knowledgeable, experienced, and able to answer any questions my husband and I had about the farm.
There are sixteen different kinds of animals on the farm all with their own name and story of how they came to be on the farm and part of the Dowswell family. My daughter's favorite of course is the goats.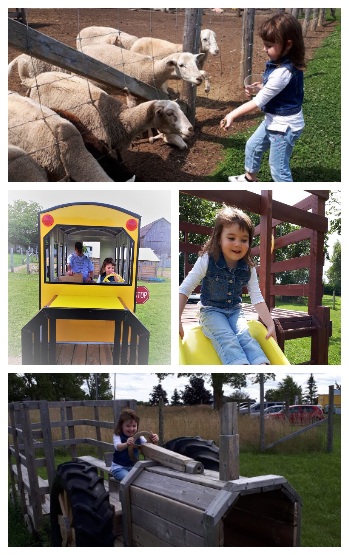 There is more to do at the fun farm than seeing and feeding animals though. The farm has three on-site play areas,  and Nan's Place, which is a chip truck on site that offers a wide range of  food, including hot dogs, hamburgers, sausages, fries, ice cream and more.There is also an eating area and various seating areas throughout the farm.
We have visited a few farms in Ontario, but none have left us with a feeling like we were visiting with old friends. Promise Land Farm is a great chance for the young and the young at heart to interact with farm animals and enjoy quality time with family.
Add Promise Land Family Fun Farm to your bucket list this summer. I can guarantee that you will have a wonderful time.
Check out their website www.plfarm.ca.