Marijuana is a multidimensional, historical, and sometimes debatable herb. Its usefulness and flexibility have pushed cannabis into different types of products and industries, mainly in the field of medicine.
Consequently, marijuana is now officially legalized in more than 18 states including Washington DC, with medicinal marijuana in 38. Medical professionals have been using medical marijuana to treat multiple health conditions, including neurological disorders and a few recurring forms of cancers.
Let's find more information on this miraculous plant and some of its significant health benefits for consumers. First:
What You Need to Know About Cannabis Plant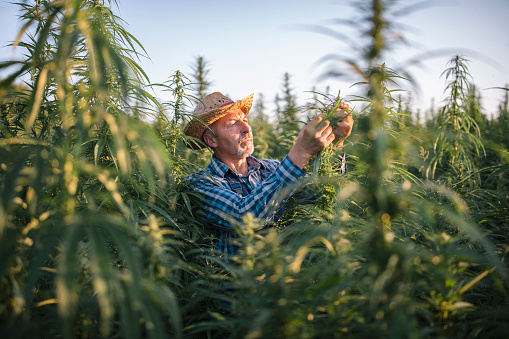 There's a lot of science involved in understanding the true nature of cannabis. Still, here you'll find everything in a straightforward explanation: Cannabis constitutes more than 120 components, which are commonly known as cannabinoids. Tetrahydrocannabinol (THC) and cannabidiol (CBD) are the most researched and well-known cannabinoids.
Simply put, THC is the component responsible for "high" that most people associate marijuana with. In contrast, CBD is a non-euphoric, non-intoxicating component, which you could find in the form of oils, drinks, gummies, and other products for medicinal purposes. And if that is something you are interested in, reading invaluable resources like purple penthouse dc can answer all your problems.
And this brings us to:
How Can CBD Be Employed to Benefit Your Health?
Without a doubt, CBD is the popular one of two siblings from the marijuana plant. Consequently, it has given birth to a new industry, manufacturing products for the benefit of mankind. Researchers are still trying to find how they can continue to take advantage of this fantastic herb for medicinal purposes, and they have found some promising results.
Below you will find some of the significant benefits of consuming marijuana on a regular basis. Let's take a look:
1.  Pain Management
As mentioned earlier, cannabis contains cannabinoids, which can be an effective agent in managing your chronic pain issues. With regular consumption of medicinal marijuana, you benefit from altering your brain's pain perception pathways. As a result, you feel less pain.
Many health professionals also suggest patients use marijuana to treat health conditions like fibromyalgia, arthritis, and endometriosis. Likewise, it can also be used to treat headaches and migraines.
To support the newly discovered advantages of this herb, Harvard Medical Center conducted research that suggests consuming medicinal marijuana can even replace nonsteroidal anti-inflammatory drugs. If consumed over a long time, these drugs negatively impact your overall wellbeing. So, medical marijuana not only helps you deal with issues of chronic pain but also saves you from consuming medical drugs that could prove harmful to your health in the long run.
2.  Fighting Cancer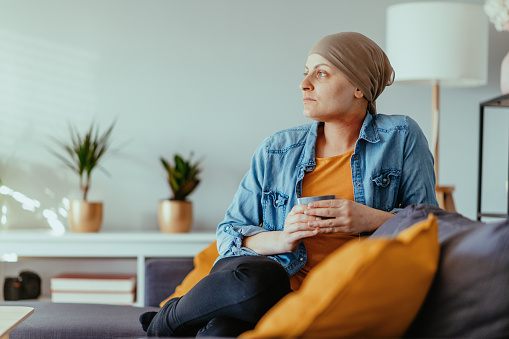 Not only has CBD been found to alleviate the adverse effects of chemotherapy, research has also found that it can stop cancer cells from growing, which results in their destruction in cervical cancer cell lines.
Additionally, it provides consumers with numerous anti-cancer effects that can help a patient deal with different types of cancers, helps in treating tumors, and healthifies the immune system.
3.  Helps Neurological Conditions
Medical marijuana is prescribed for multiple neurological disorders. Cannabis is rich in CBD, and several CBD-based medicines are being used to treat neurological conditions. In 2018, FDA approved a prescription containing CBD as an effective treatment for epilepsy.
Another study from Cureus shows that medical cannabis can help both motor and non-motor symptoms of Parkinson's disease.
Therefore, anyone dealing with a hard-to-treat neurological condition should consult their doctor and ask if CBD-infused products can help improve their symptoms.
4.  Helps Treats Insomnia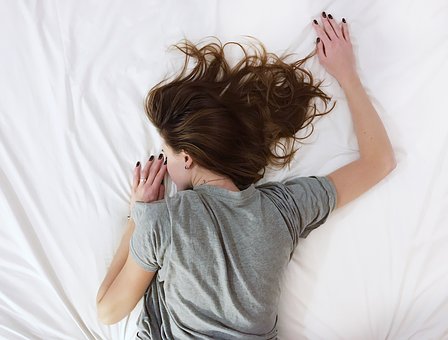 Marijuana can or is used to improve the quality of people's sleep. Many people struggling with insomnia, and sleep disorders, can consume marijuana-infused products before going to bed.
Moreover, cannabis is an effective sleep-inducing product as it restores an individual's natural sleep cycle, which often falls out of sync due to our busy schedules. The American Association of Sleep Technologists (AAST) also states that consuming marijuana helps people sleep better without interruptions for long periods.
5.  Mental Health Benefits
One of the most common and famous uses of medicinal marijuana is that it is remarkably advantageous to an individual's mental health. Marijuana has a natural effect on the brain's limbic system of the consumer, which can help people in numerous ways.
A study published in Clinical Psychology Review establishes marijuana as a natural supplement. It further suggests that medical marijuana is most effective in dealing with mental health problems like anxiety, post-traumatic stress disorder (PTSD), and depression. For anyone with PTSD, continuous consumption of marijuana can help reduce the nightmares they are suffering from.
Also, anxiety is one of the most common reasons why people use CBD. A preclinical study suggests that CBD-infused products could help treat panic disorders, generalized anxiety disorder, social anxiety disorder, and even obsessive-compulsive disorder.
6.  Treats Gastrointestinal (GI) Disorders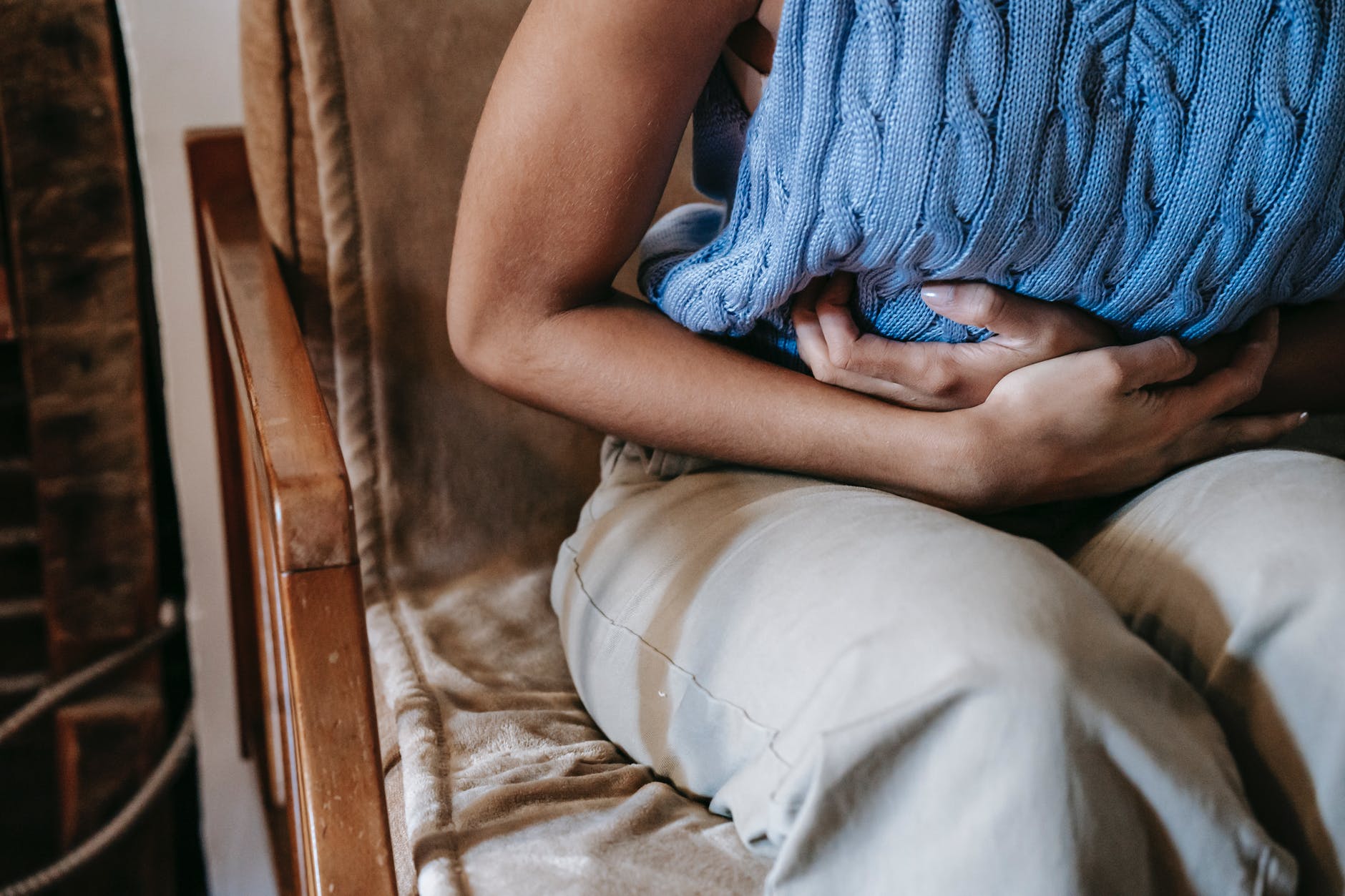 A recent study has found that CBD and every other non-psychoactive cannabinoid present in marijuana effectively prevents and deals with GI disorders. A few common GI disorders that CBD helps treat are inflammatory bowel disease (IBD), irritable bowel syndrome (IBS), Crohn's ulcerative colitis, and a few more.
CBD is so effective in treating these disorders because of its anti-inflammatory properties that reduce and prevent these symptoms. So, if you are someone dealing with these complex disorders, give medical marijuana a try under the supervision of a healthcare professional.
To Sum It Up
There are countless benefits of consuming medical marijuana, and this is why patients everywhere are embracing it with open arms. Moreover, marijuana-infused products work as a natural supplement with little to no side effects.
So, if you are someone who wants to try CBD-infused products for the first time, you have a wide range of products to choose from, especially in Washington DC. Find what suits the best to your lifestyle and improve the quality of your life.
However, if you want to take maximum advantage of this fantastic herb, we recommend you first seek advice from a professional and infuse it into your everyday life. This will help you get more from less, and you'll soon find your efforts rewarded with good health and wellbeing.