How to score free French fries on National French Fry Day
In case you haven't heard, July 13 is National French Fry Day! What better way to mark the occasion than getting your hands on some free french fries!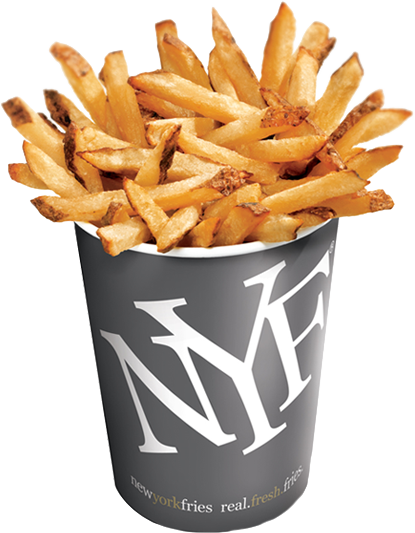 Beginning July 13, 2015,  free fries will be available to New York Fries Fry Society Members.
In order to receive your free french fries, you must have an existing Fry Society account, or you must register no later than July 12 at 11:59 pm EST.
The free order of fries will be loaded on all FRY SOCIETY member cards on July 13 and can be redeemed until July 31, 2015.
New York Fries Fry Society member benefits:
Register your Fry Society account
Scan your Fry Society loyalty card on your phone when you make a purchase at NYF
Every purchase earns you 1 point
After 10 purchases choose any one item off the menu for free
Send e-Gifts
FREE regular fries on your birthday
Special offers available only to Fry Society Aficionados.
Opportunities to double up your points
Currently, if you preload $25 onto your card, you will also receive an offer for free poutine!
Join the NYF Fry Society loyalty program today and be rewarded.