From homework-helpers to lunch makers, from avid fishers to BBQ experts, Dads have diverse interests and fill many different roles around the house. This Father's Day, Becel® margarine is celebrating all Dads with – recipes inspired by the different activities that we know they love!
Whether he loves firing up the grill or just a simple breakfast in bed, Becel® has tasty meal ideas that the whole family will enjoy.
For the Dad who loves the outdoors:
Whether it's a picnic in the park, a bike ride around the city, or a fishing trip in the bay, these grab-n-go, easy to pack meal ideas are the perfect take along for days spent outside with Dad.
For the Dad who loves the grill: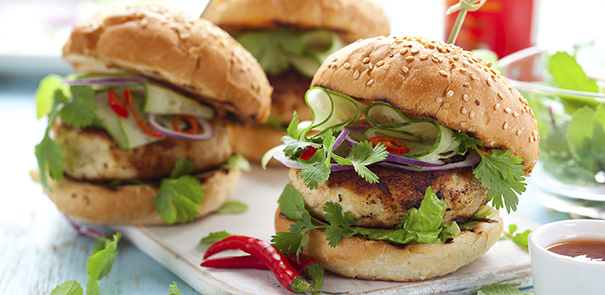 If your Pops is a self-proclaimed 'king of the grill', Becel® has some simple recipes he won't be able to resist!
For the breakfast-in-bed Dad:
Nothing beats starting the day off right with breakfast, especially if kids serve it to Dad in bed! Treat him to a classic breakfast with his favourite food, but this time, don't forget the toast! Before now, this overlooked side dish was simply just a tag-along. But with a tiny bit of culinary imagination, toast is now having its time in the spotlight. With the addition of Becel® margarine and some tasty toppings, you can take toast to the next level of gourmet dining! Substitute butter with margarine 1:1 in your own breakfast classics — it'll be one of the easiest changes you've ever made!
For more on the benefits of heart healthy eating, and for simple ideas to incorporate activity into Father's Day or any other day, visit Becel.ca.