Flex Watches Black Friday sale starts now. While Black Friday is now just one day away! Yes – it's tomorrow, Flex watches are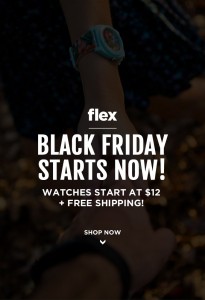 starting a day early with some of their watches lowered to just $12.  If you or a loved one has been eyeing a new watch, the Flex Watches Black Friday Sale could be your best bet this holiday.
Sleek, stylish, watches can be counted as ideal gift for almost any occasion. They are our go-to Christmas gift. Flex Watch are not only comfortable, but they are fashionable, functional and help support different causes with each purchase. Over the past four years, Flex Watch co-owners Travis Lubinsky and Trevor Jones have raised thousands of dollars for charitable organizations. Flex watches have the perfect fit at the right price.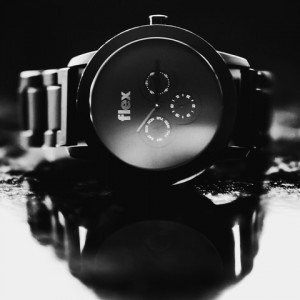 ABOUT FLEX WATCHES
Flex Watches creates watches inspired by living in the now and staying flexible through life. Flex your style is about doing what you love and creating new experiences along the way. Over the past 4 years, the company has sold over 100,000 watches and grown their social community to 200,000+ fans.
Shop now: flexwatches.com