By Tanya
Summer will be here before we know it and it will be time for us to turn to a great summer favorite, the flip flop. Thanks to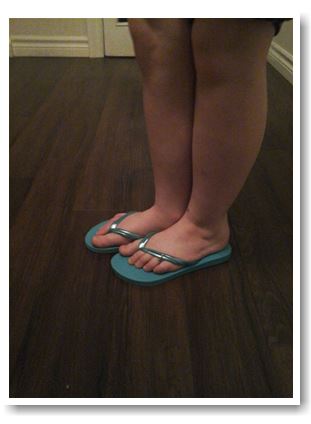 Rachel Florio-Urso, I came across a new flip flop product from the US with interchangeable bands and charms! With MADiL, I can easily personalize my daughter's flip flops to match her outfit of the day.
MADiL offers flip flops in several different colors, such as pink, teal, slate, white, and brown, which you then personalize by adding colorful bands and fun charms.
The bands are elasticized with a metal end, much like the end of a shoelace. By changing the bands you are able to create an entirely different look and style each time they are warn.
MADiL charms are available individually or in theme packages. The theme package I chose included a heart, a flower and a star, all with sparkly stones; a stylish fun addition to an already incredible flip flop. Adding a charm can be tricky, but once you do it a few times, you'll get the hang of it rather quick.
I found the overall flip flop to be of high quality. The base of the flip flop is made of sturdy, thick foam. Unlike many flip flops,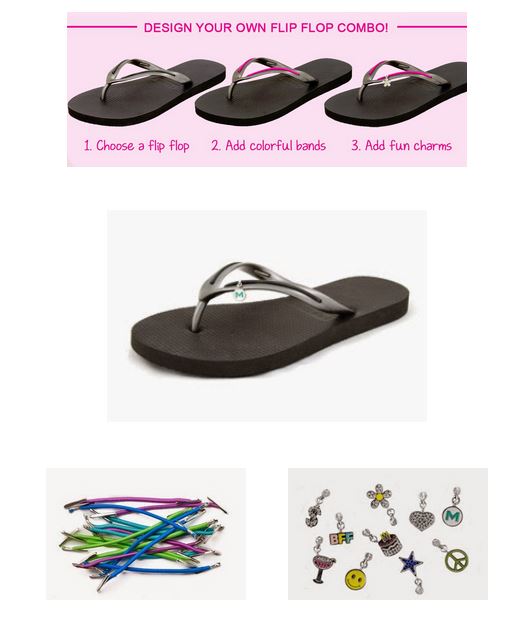 this material at the base is strong and yet still flexible. Many flip flops on the market are made of a spongy base that cracks and breaks quite easily. MADiL flip flops are made to last.
The design of the flip flop strap at first glance appears to be just like other flip flops on the market, but when you look closer you see that that is most certainly not the case. The 'peg' that holds in the strap is a strong and pliable plastic that holds tight to the base. After already many hours of wear, the strap has held tight to the base. This is definitely one of the best made flip flops on the market.
The tread of the base is also well designed. The tread is lined as to create traction. This is quite a find in flip flops, as most have flat treads. This traction is especially appreciated when wearing the flip flops on the pool deck. 'Safety first' is what MADiL kept in mind during design.
These definitely seem like flip flops that will last my daughter more than one summer, as long as her feet don't grow.
The best part: With every purchase of MADiL flip flops, $1.00 is donated to cleft repair surgeries for children. Now that is something to smile about!
What are you waiting for? Summer is right around the corner, so you best stock up.
So tell me, what are your thoughts about MADiL?
-Tanya
Website: mymadil.com