Apart from the very traditional gift ideas for mom this Mother's day why not spend some time bonding. Manicures and pedicures offer the perfect opportunity for Mother and Daughter bonding. Make this an economical event with a DYI manicure and pedicure at home. There are lots of home manicure-pedicure accessories on the market. A funky new addition to the world of nail polish is crackle effect polish. Paint a base color onto the nails, wait for it to dry, and then cover with the special crackle effect polish. As it dries, it will crack and split to reveal shards of the color underneath.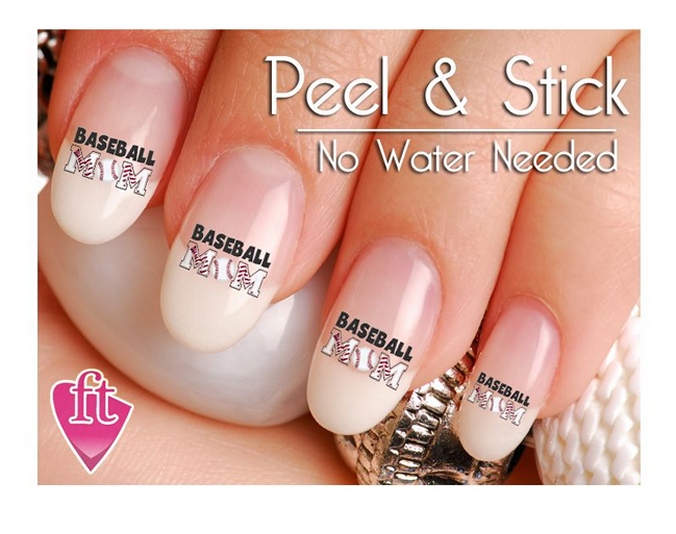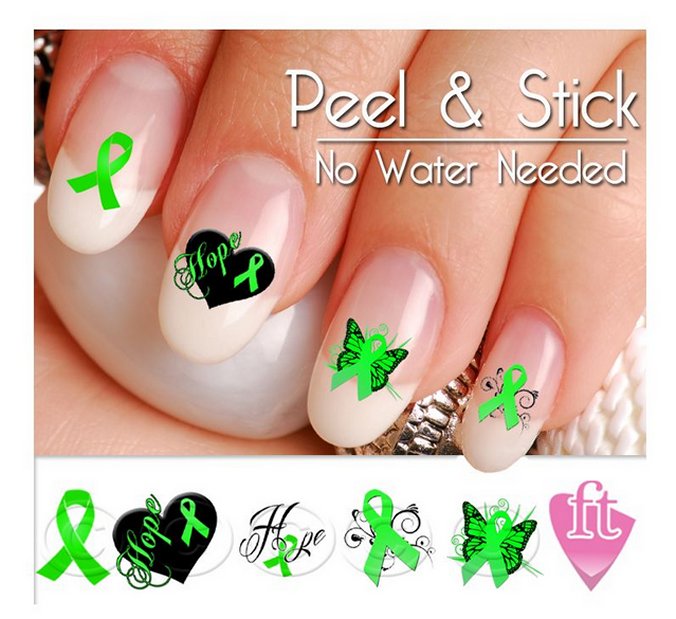 Nail wraps are one of the latest and hottest trends in fashion. Also known as nail stickers, nail shields, nail art, nail decor stickers, nail decals, and nail art transfers, the biggest advantage to this nail accessory is that anyone can do it since it doesn't require you to test your creative skills and it is mess free.
The Finder Things offers a variety of nail art designs that are rich in variation, color and styles offering some popular prints such as animals, flowers, awareness ribbons, seasons etc. If they don't have the design that you want, Karen will even work with you to come up with a design.
Last July, my daughter was involved in an ATV accident, which left her with a severe traumatic brain injury. In recognition of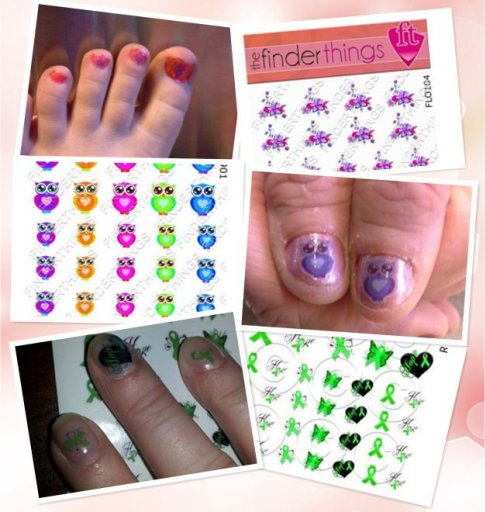 Brain Injury Awareness, Karen designed me a gorgeous set of colorful Brain Injury Awareness nail art decal stickers. Thank you Karen, for going that extra mile.
These decals are so easy to apply; even Today's Woman's reviewer Tanya's seven year old daughter was able to apply them with ease to mommy's toes.
Before applying, you need to ensure your nails are clean and dry. I applied a coat of nail enamel to my nails. I then carefully lifted the sticker and placed it onto my dry polished nail. I pressed it out and then applied two coats of topcoat to seal the sticker to my nail.
I will admit that when applying to my daughter's nails, it took a few attempts due to a nail polish she has, which for some reason would not stick to her nails. A disadvantage to that is there is a limited number in a set, so you can run out of stickers fast if you mess up. Luckily, they are affordable.
The Finder Things has some cute nail sticker designs for kids. Tanya applied the owl decals to her daughter Autumn's nails, before Autumn applied vibrant hues of purple and pink cherry blossom decals to her mommy's toes.
The nice thing about, Finder Things nail stickers is that they are waterproof, so they stay in place even if you wash your hands, or go for a swim.
The Finder Things also carries stencils. Ithinity Beauty tried them and loved them! Check out her blog and review on the stencils.
You can purchase Finder Things nail stickers at thefinderthings.net or on Etsy.