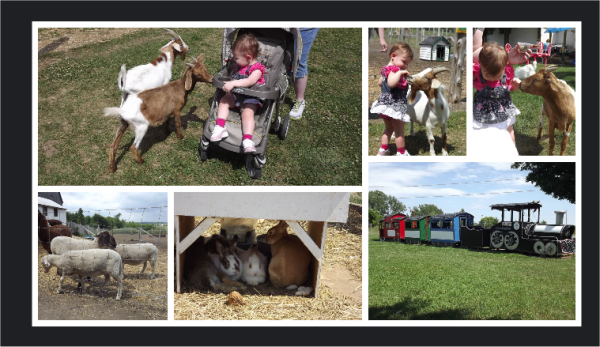 Located in Belleville, Ontario and hour and 56 min drive from Toronto, Promise Land Farm is a family business owned and operated by Don and Cheryl Dowswell. The petting farm is home to a mixed bunch of animals ranging from miniature horses, goats,  chickens, llamas, peacocks, and bunnies.
Shawn and I headed out to Promise Land Farm with Miss P to check it out.
Our daughter was able to interact with the animals through the fences for feeding and petting, with the acceptation of an area that is double fenced. The goats were Miss P's favorite and some of the goats even came over to pay her a visit. The goats were super friendly and gentle.
There are signs posted outside each pen that provide us with information on each of the animals. The staff at the petting farm are also very knowledgeable and were willing to answer questions we had.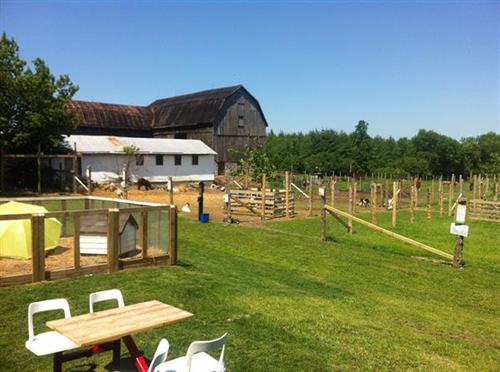 There is also an area where you can purchase hotdogs, hamburgers, fries, snack food, beverages and ice cream. There is also two different play areas that include climbers, slides, a 56 foot train climber and lots of area for sitting.
Entry to the farm was very reasonable and you can also purchase feed to feed the animals.
If you're planning a road trip this Summer make sure you stop at Promise Land Farm. A petting farm is a wonderful way to spend the day and provide children with the joy of animals.
For more information about Promise Land Family Fun Farm visit their website at plfarm.ca.